It has been a busy summer of weddings here at Killashee and it was lovely meeting all the people, suppliers and wedding venues at the Wedding and Honeymoon Show last weekend in the RDS. Here at Killashee our team of wedding experts pride themselves on their ability to make the wedding planning process seamless. We have put together a list of trends that we hope will inspire you and make the planning of your special day seam less daunting.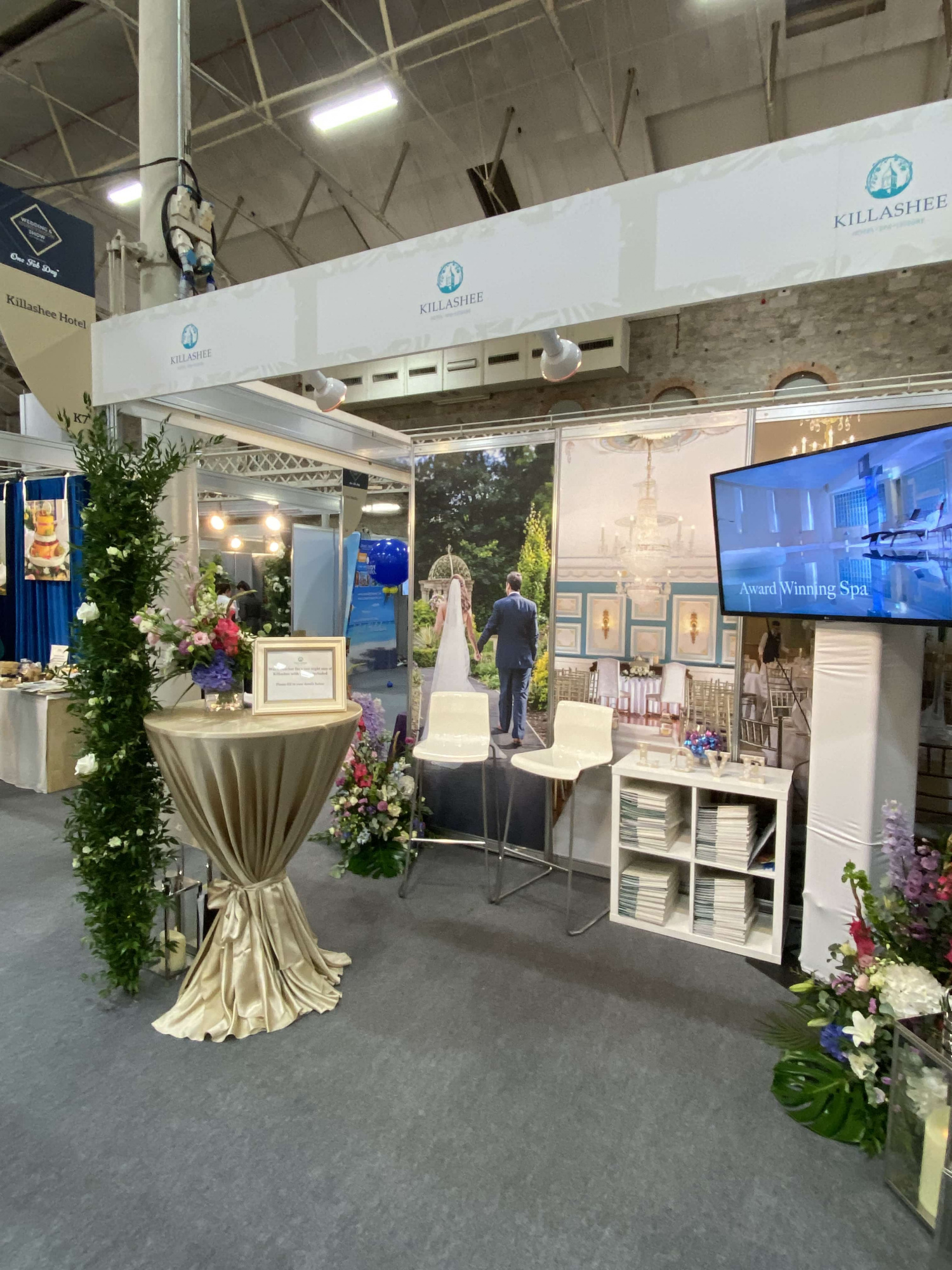 1. Weekday Weddings
Better for your budget! More Supplier Availability! Perfect for the Intimate Wedding!
Midweek is considered to be off-peak for most suppliers so a lot are willing to offer off-peak rates. That dream supplier you thought was out of your budget may actually be within reach. Killashee is the perfect location for your midweek wedding with our Original House perfect for an Intimate wedding. Explore more of the Original House and what we offer here: Killashee Original House

2. Virtual Wedding Invitations
Environmentally Friendly! Cost-Effective! Time-Effective!
Due to a large volume of weddings having been rescheduled over the last couple of years, a lot of couples made the decision to go virtual with wedding invitations. The beauty of virtual invitations is that you can be super creative as you have a number of other tools available. From websites to videos, to emails, there is a lot of different possibilities. Brides.com have put together a guide on how you can do your virtual invitations: Brides.com
3. Earthy, Neutral Colours
A significant trend we have seen is the impact the pandemic had on wedding colour palettes. The amount of time people we were spending outdoors over the last couple has led to a trend in the use of more earthy, neutral colours. Especially as we move into Autumn, you will see more and more weddings following this trend. We are partnered with a number of stunning suppliers here at Kilashee whose aim is to bring your vision and dream wedding to life. Take a look at their website to see the services they offer: FinesseWeddings.ie
4. Choosing Local Venues
After speaking to a lot of excited couples at the RDS last weekend, one thing we noticed is that a lot of people are deciding to stay local for their weddings with most looking to travel no further than an hour. There has been a real push towards supporting local Irish businesses and also making it convenient for those travelling to the wedding. Killashee is in an ideal location for anyone living in Leinster being only 20 mins outside of Dublin. It is the perfect countryside venue, you feel like you're miles away from the capital but it is really only a short distance.

5. Intimate Weddings
Prior to March 2020, a typical Irish wedding would have on average anywhere between 100-200 guests. However, in the last couple of years we have had to adapt to having weddings of much smaller capacities and now that life has returned to normal we are starting to notice the trend that people actually really enjoy these weddings with fewer people. There are a number of benefits which include Being able to spend more quality time with those closest to you on your special day and not having to spend an absolute fortune. Here at Killashee our Original House is perfect for an intimate wedding which has a capacity of up to 80 people.