Killashee Hotel, the ideal destination for team building and corporate events!
Let's discuss the importance of team building and why Killashee Hotel is the perfect venue for your Autumn team building event.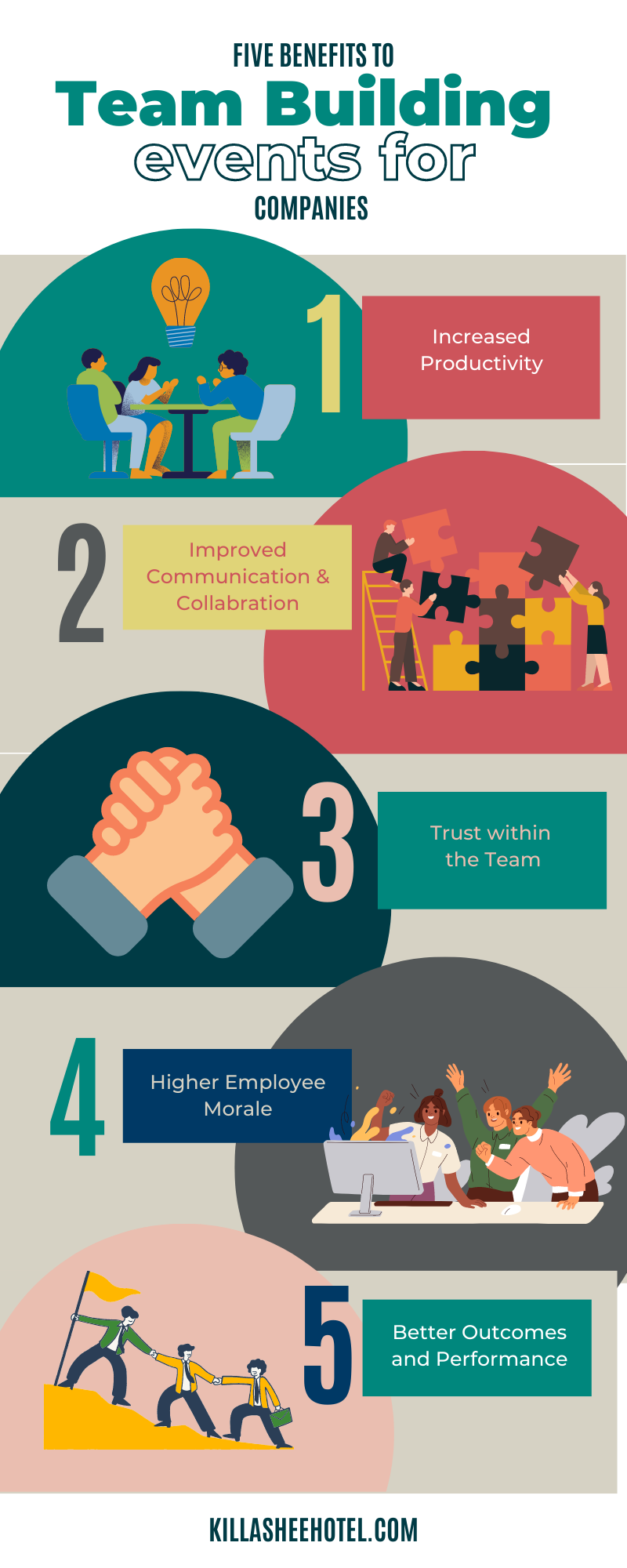 Team building is an essential aspect of any successful organisation. It promotes communication, collaboration, and trust among team members, leading to increased productivity, higher employee morale, and better outcomes. By investing in team building activities, companies can improve the performance of their teams, which ultimately benefits their bottom line.
At Killashee Hotel, we understand the importance of team building, and we offer a range of activities in conjunction with some of the top events companies in Ireland. One of these events companies being the fantastic Dynamic Events. From outdoor adventure challenges to indoor team building games, we have the perfect facilities to make your team building event a success.
Our beautiful and tranquil surroundings provide the perfect backdrop for your activities. The gardens and woodlands offer a relaxing and refreshing atmosphere that promotes creativity and enhances focus. Our rugby pitch and 55-acre estate give Dynamic events the freedom to get creative with your event options outdoors and with our fully equipped newly refurbished conference rooms and state-of-the-art technology, you can conduct your team briefing presentations with ease.
But that's not all! At Killashee Hotel, we also offer a range of team building packages in conjunction with Dynamic events that cater to your specific needs and preferences from activities to conference facilities, accommodation & dining. Our combined experienced teams will work with you to design a program that suits your team's goals and objectives. Whether you want to focus on communication, problem-solving, or leadership development, we have the expertise and resources to make it happen.
In addition to this we offer a range of group dining options, amenities and services that will make your team bonding event a memorable experience. Our luxurious accommodation, spa treatments, and award-winning cuisine will provide your team with the ultimate relaxation and rejuvenation experience.
Making team bonding part of your Autumn plans and book your Autumn event at Killashee Hotel and experience the benefits of team building firsthand. You'll be sure to leave with a renewed sense of camaraderie and teamwork that will benefit your organization for years to come.
Contact us today to learn more!