3 Days in the Beauty of Kildare this Spring
Need some time away from the busyness of your day-to-day life? Want a getaway that is ideal for you and your other half? We've got the perfect getaway for the two of you. The daffodil sprouts are starting to appear, which means Spring is nearly here. It's time to take in the fresh Spring countryside air and explore the heritage of Ireland's Ancient East. Killashee is ideally located just 30kms from Dublin City Centre, 2kms outside Naas Town, & only 40mins from Dublin Airport.
Day 1
Morning
After weeks of hard work and excitement, your getaway has finally arrived. Make sure you're fully packed and ready to go the night before because theres so much to see and do, you are not going to want to waste a second. Here are a number of exciting destinations to explore on day 1 all within 30 minutes of Killashee. These attractions really represent the beauty and culture that can be found in Ireland's Ancient East. These attractions have been chosen for day 1 as they are all within close proximity of each other so you can pick and choose as many options as you like.
Option 1: Blessington Lakes
25 mins from Killashee
The Blessington Lakes covers 5000 acres of land. The Lakes were formed 50 years ago by the building of the Poulaphouca Dam and hydroelectric station. The Poulaphouca reservoir is the largest man-made lake in Ireland and is a great base for a variety of outdoor activities. Take a road trip or get the heart racing as you drive or cycle the road around the lake offering magnificent views of the Wicklow Mountains in through small historic towns such as Valleymount, Ballyknockan or Lacken.
Discover more - click here
Option 2: Russborough House
20 mins from Killashee
Russborough House is located in the beautiful countryside near Blessington. You are able to an amazing piece of history and a popular tourist attraction a short 20-minute drive from Killashee Hotel and enjoy so much for the perfect day out and for a very reasonable price. The Russborough House & Parklands is a mansion that was designed in 1743 and sits at the foot of the Wicklow mountains overlooking the lakes and in this time, it has seen two fires, four robberies, three families and one resident ghost! It is now owned and run by the Alfred Beit foundation, a charitable organisation who aim to promote education of the fine arts In Ireland, and to preserve it as a public house and demesne.
A guided tour of the house is an excellent way for visitors to discover Irish architecture, art & interior design along with collecting and sociability from 1740's.
Discover more - click here
Option 3: The National Bird of Prey Centre
20 mins from Killashee
The National Bird of Prey Centre is an outdoor educational Bird of Prey Centre where Eagles, Hawks, Falcons and Owls can be seen on display. At the National Bird of Prey Centre you will get a chance to meet Birds of Prey from around the world as well as our own Native Golden Eagle, White tailed Sea Eagle and Red Kite. Upon entering the centre you will receive a guided tour and talk by a member of staff. You will also get a chance to hold some of our hand reared birds, such as our Little Owl, Barn Owl and Harris Hawk.
Discover more: click here
Day One Lunch Options:
Here is a list of trip advisors top restaurants that are all within a short distance of day one's activities - click here
Afternoon/Evening
After a long day of immersing yourself in local culture, it's time to get to the hotel, get checked in and relax for the evening before another day that's packed with excitement. Enjoy a seamless check-in our beautiful lobby where our friendly receptionist will be excited to welcome you to your beautiful home for the next few days.
Our Deluxe Double room provide a 'Home away from Home' for couples or upgrade to one of our gorgeously romantic Original House Suites for a truly unique experience or one of our Executive Suites for the hint of luxury on your travels.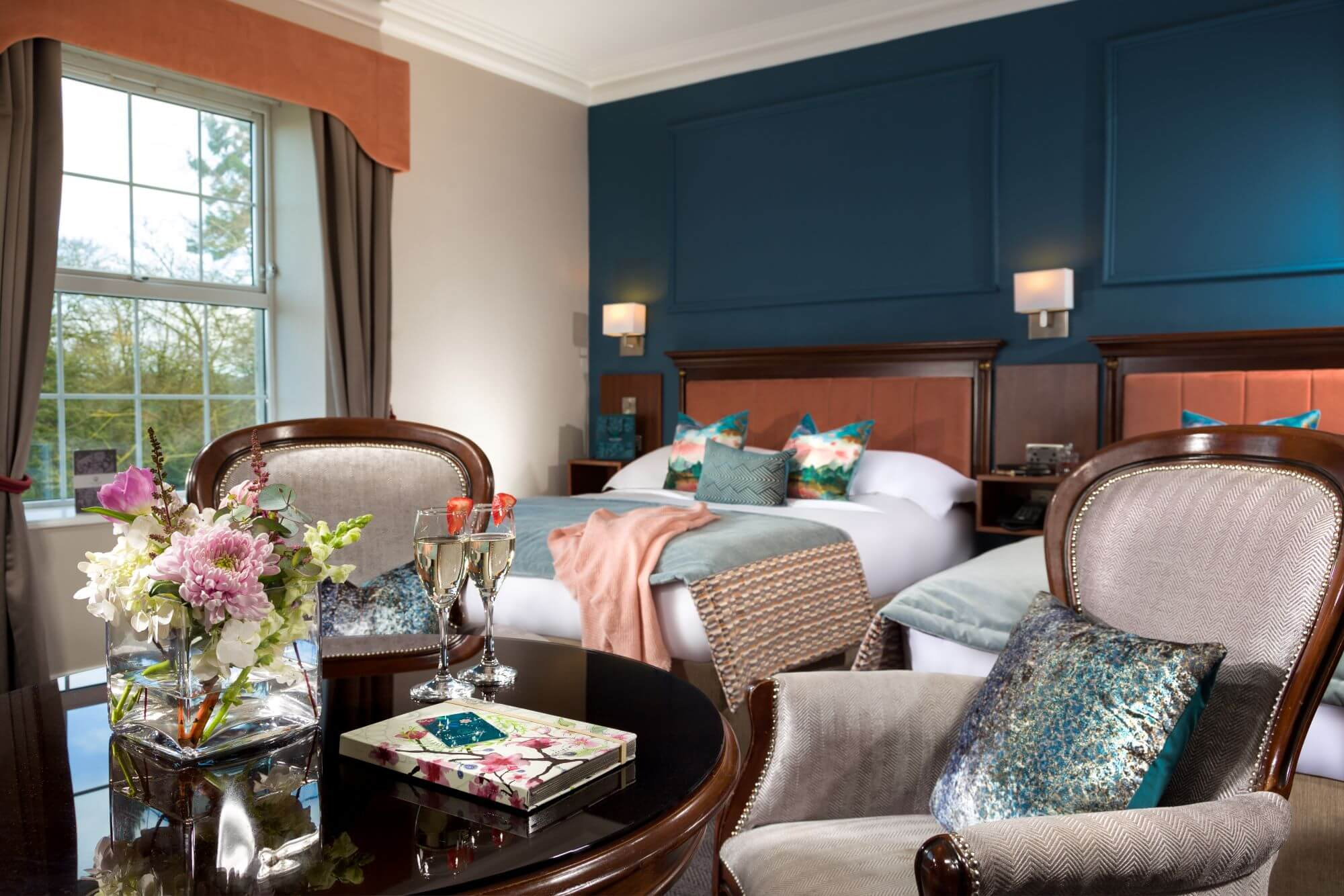 Killashee hotel is nestled in the rich Kildare countryside with acres of manicured gardens, parkland trails and woodland areas. Killashee is home to oak trees, scotch pines, laurel trees, sycamore trees and ash trees. There are trees on the property now that are 200 years old and a beech tree that has been dated to being over 230 years old. The estate is steeped in rich history. From its humble beginnings as a 18th Century Georgian house, Killashee blossomed under the hand of renowned architect Thomas Turner, into a grand Victorian residence, set in acres of the finest Kildare Stud farmland. Find out more - click here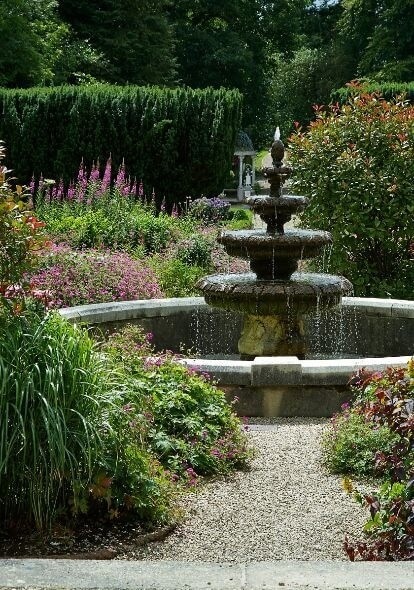 Day One Night
Get ready to put on your favourite outfit and head down to Oak & Anvil for a delicious wholesome meal. In the days of Colonel St. Ledger Moore, the grounds of Killashee were constantly brimming with activity. A staff of labourers and craftspeople was an absolute necessity to manage such a large, busy estate. Perhaps the most important was the resident blacksmith. His days were spent forging shoes and livery for the Colonel's fine stable of horses. Such was his role that when Killashee was sold in 1927, a sizable house and a monthly pension of money and coal were left to him as a mark of appreciation. Oak & Anvil is a living celebration of graft and craft. Oak & Anvil offers simple, yet inventive dishes, using the very best of homegrown produce, in wonderfully relaxed surroundings. Sink into one of our comfy couches and enjoy some honest, good food with friends and family or grab a quick bite before an exhilarating day at The Races. We serve lunch & dinner and light bites. We definitely recommend booking in advance, book now -Click Here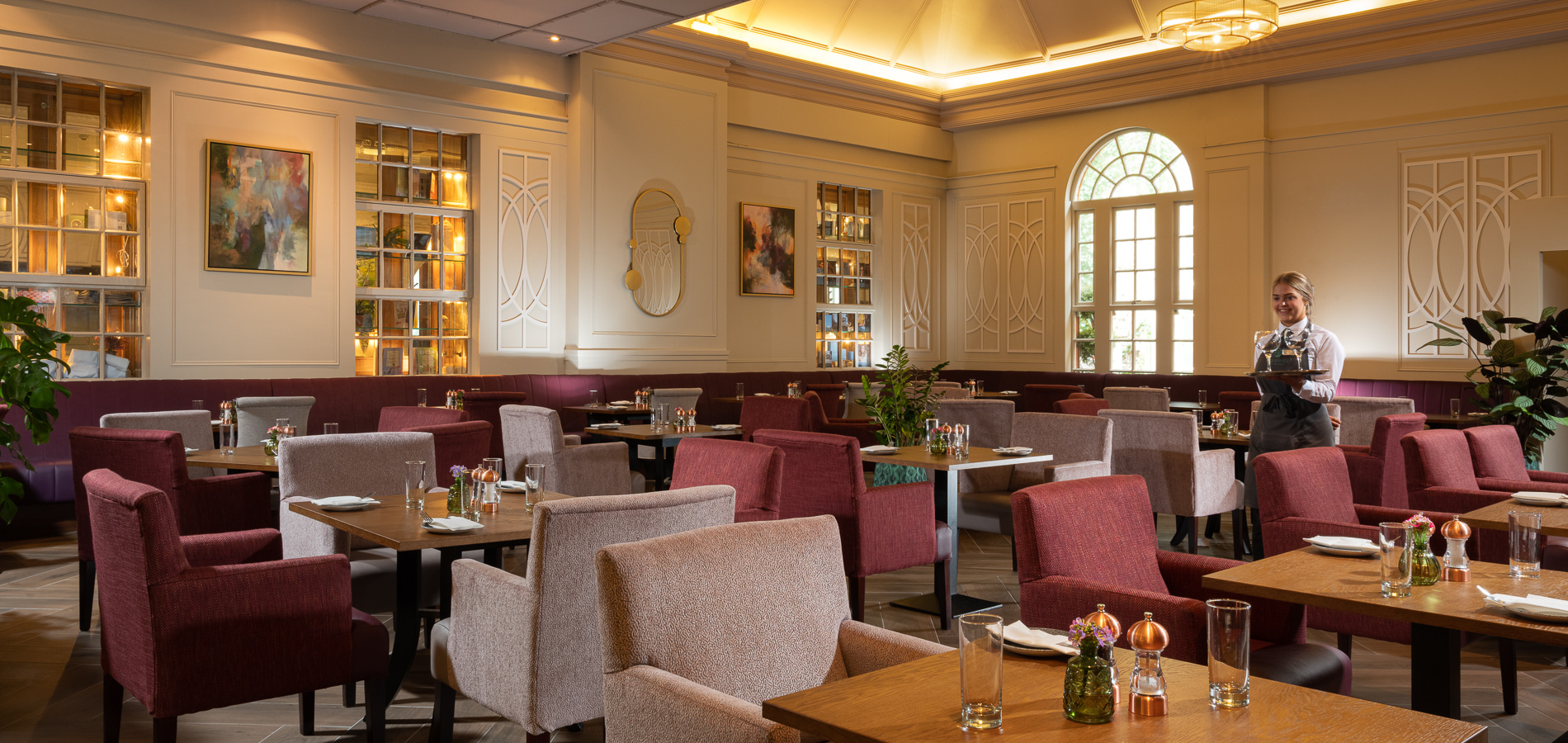 See a sample menu - click here
What a first day it has been! It's time to hit the hay and rest up for day 2.
Day 2
Morning
A beautiful day starts like this.....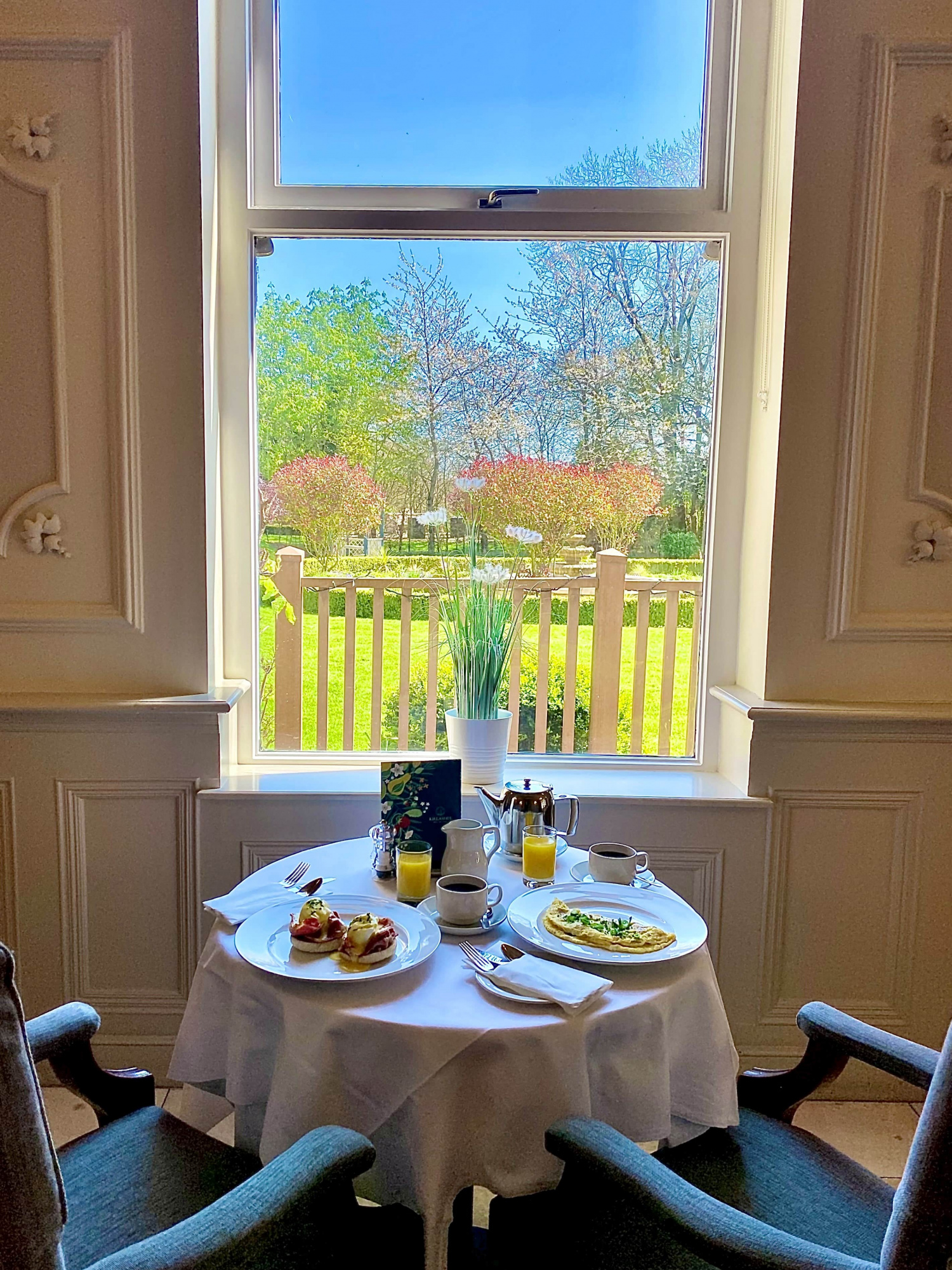 Be it in the privacy of your own room or looking over our sunny botanical. An exquisite breakfast is a vital part of your stay, enjoy discovering our vast selection at our daily buffet! Once you have eaten all you can, it's time to jump in the car and go explore some more!
Post - Breakfast
Option 1: The Irish National Stud & Gardens
15 mins from Killashee
The Irish National Stud is a thoroughbred horse breeding facility in Tully, County Kildare, Ireland. Home of the most magnificent horses & glorious Japanese gardens. Nowhere better symbolizes all that is great about County Kildare, the beating heart of Ireland's thoroughbred industry, than the Irish National Stud & Gardens, a unique attraction of outstanding natural beauty that is home to some of the most magnificent horses and sumptuous gardens to be found anywhere in the world and of course, do not forget to try out the new Irish Racehorse Experience.
Discover more: click here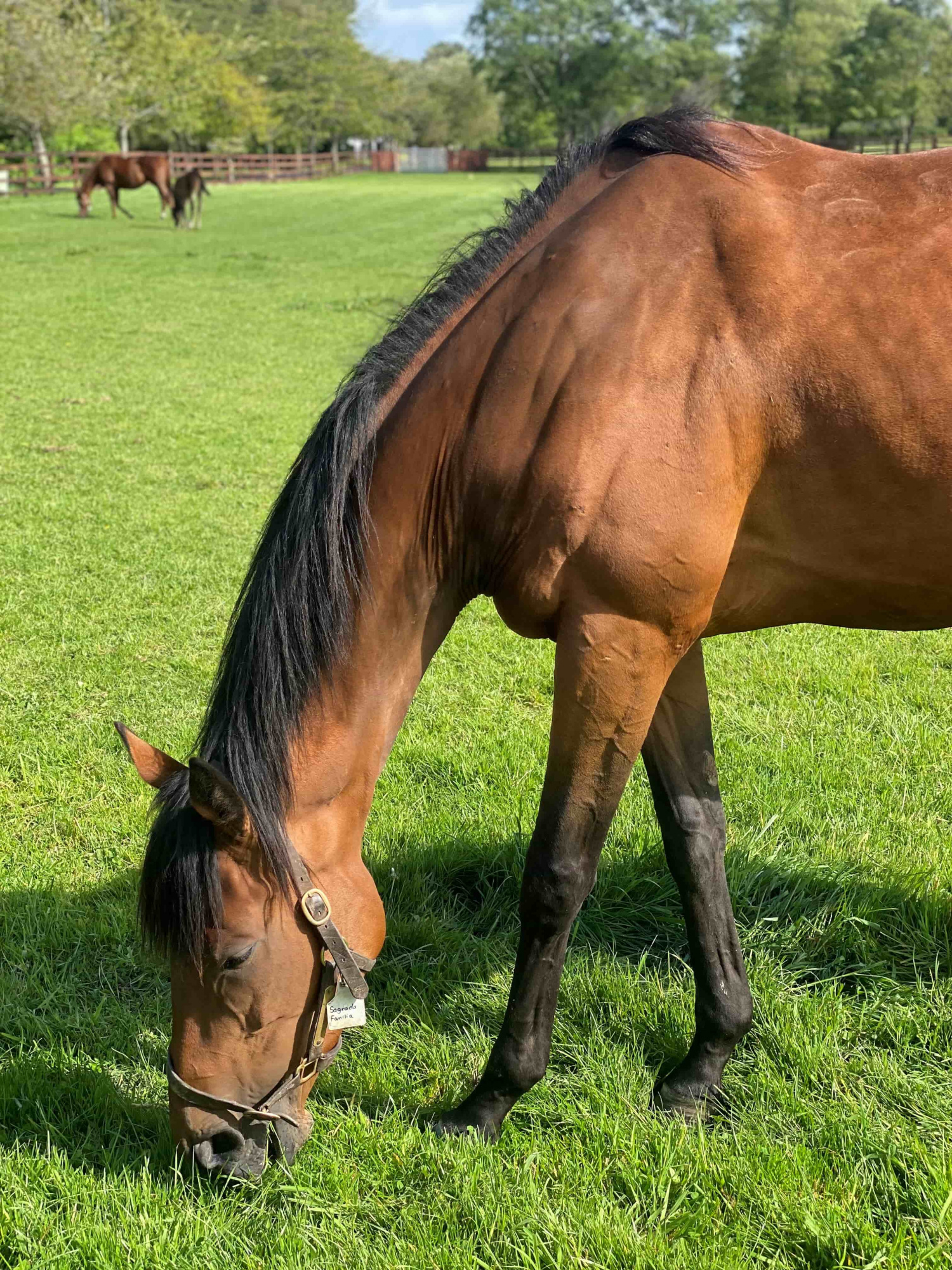 Option 2: Donadea Forest Park
25 mins from Killashee
Donadea Forest Park is in a National Heritage Area and covers 243 hectares of mixed woodland in northwest County Kildare. Explore the history of the park through its buildings and gardens. Wander through the calming trees on one of the great walks in the park.
Find the remains of Donadea Castle and walled gardens that have been reclaimed by nature. See the church and tower built by the Aylmer family and the home that was inhabited until the last of the family died in 1935.
Option 3: Newbridge Silverware - Museum of Style Icons
15 mins from Killashee
Named one of Ireland's top five free visitor attractions by Failte Ireland, the Museum of Style Icons, located in Newbridge Silverware Visitor Centre, in County Kildare, is one of the most unique collections of fashion and cinema memorabilia in the world. Museum of Style Icons hosts numerous collections and artefacts relating to Stars of the Silver Screen and many modern day artists – including Audrey Hepburn, Marilyn Monroe, Princess Grace, Princess Diana, Greta Garbo, Ava Gardner, Barbra Streisand, Tippi Hedren, Ingrid Bergman, Elizabeth Taylor, Michael Jackson, the Beatles and many more. It houses the largest known collection of Audrey Hepburn garments in the world.
Discover More: click here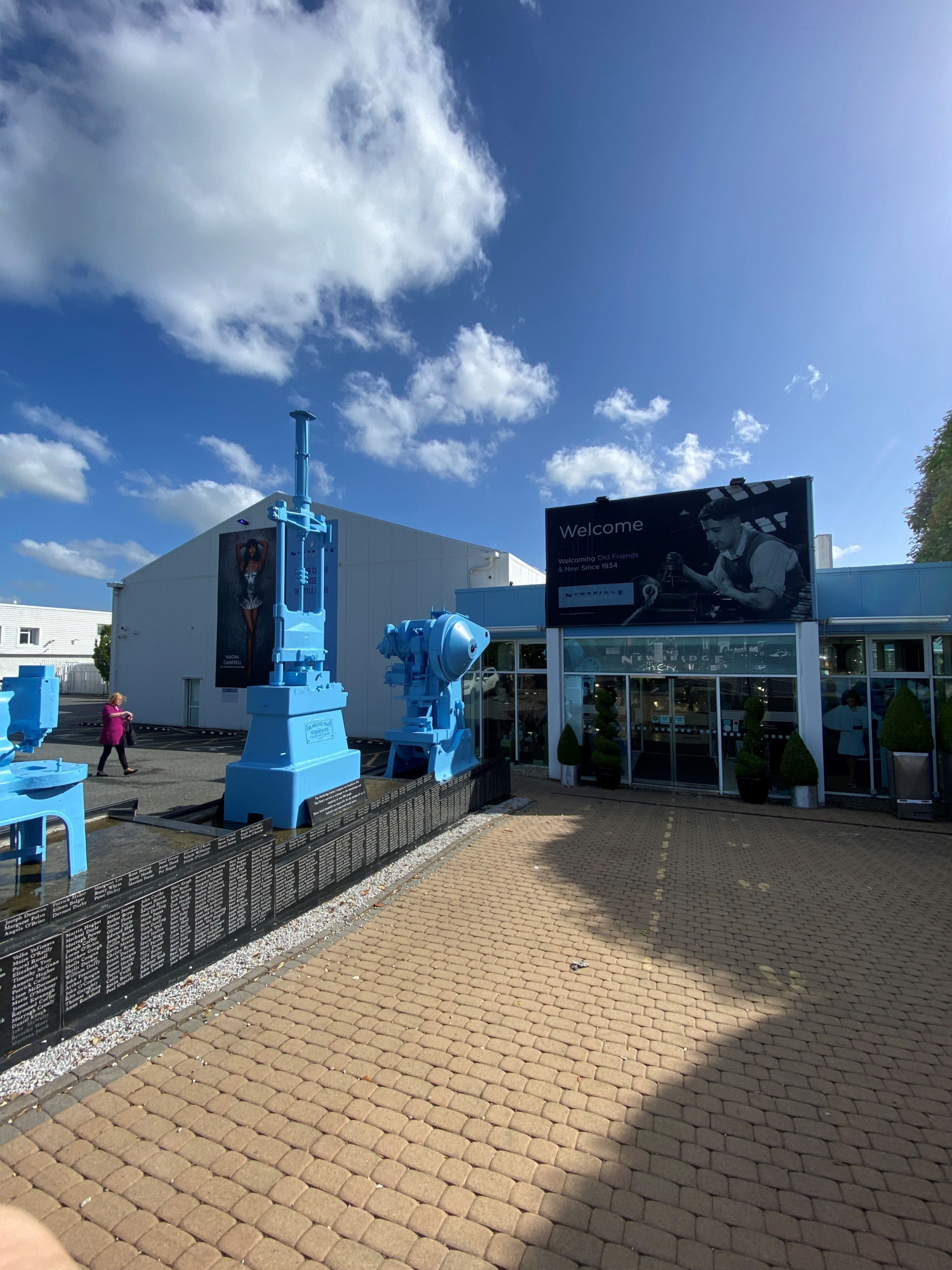 Option 4: Athy Heritage Centre - Shackleton Museum
30 mins from Killashee
Shackleton Museum Athy, formerly known as the Athy Heritage Centre Museum, is located in the former 18th Century Market House. It traces the history of Athy, the Anglo-Norman town on the marches of Kildare. Follow the exploits of the famous Antarctic explorer Sir Ernest Shackleton. The museum is home to the only permanent exhibition devoted to the Kildare born Polar explorer. Highlights include an original sledge and harness from his Antarctic expeditions, a model of Shackleton's ship Endurance and an audio visual display featuring Frank Hurley's footage of the Endurance expedition. Visitors can relax in the 30 seater audio room and view original film footage.
Discover more: Click here
Day Two Lunch Options:
Here is a list of trip advisors top restauarants that are all within a short distance of day one's activities - click here
Evening/Night
Wow, you've really packed a lot in today! It's time to head back to Killashee for an evening of luxury and relaxation, maybe even enjoy a swim before dinner. For dinner this evening, why not try our stunning Pippin Tree Restaurant? For centuries our orchard's pippin trees have sustained and delighted the residents of Killashee. A crop so abundant and delicious that every year you'd be certain to lose a share to the mischievous wildlife that inhabited the estate. We named our restaurant the Pippin Tree to remind us that sometimes the very best ingredients are found in our own back garden. The Pippin Tree sets just the right tone for a memorable authentic dining experience. It is a beautifully bright and spacious dining room overlooking the stunning Fountain Gardens. There is also direct access to the restaurant giving you the option to dine outside while taking in the stunning sights and sounds of our gorgeous gardens. Our menu offers Modern Irish Cuisine and has been carefully crafted, celebrating the finest local ingredients. After dinner why not enjoy a nightcap in the newly refurbished Larkspur Lounge.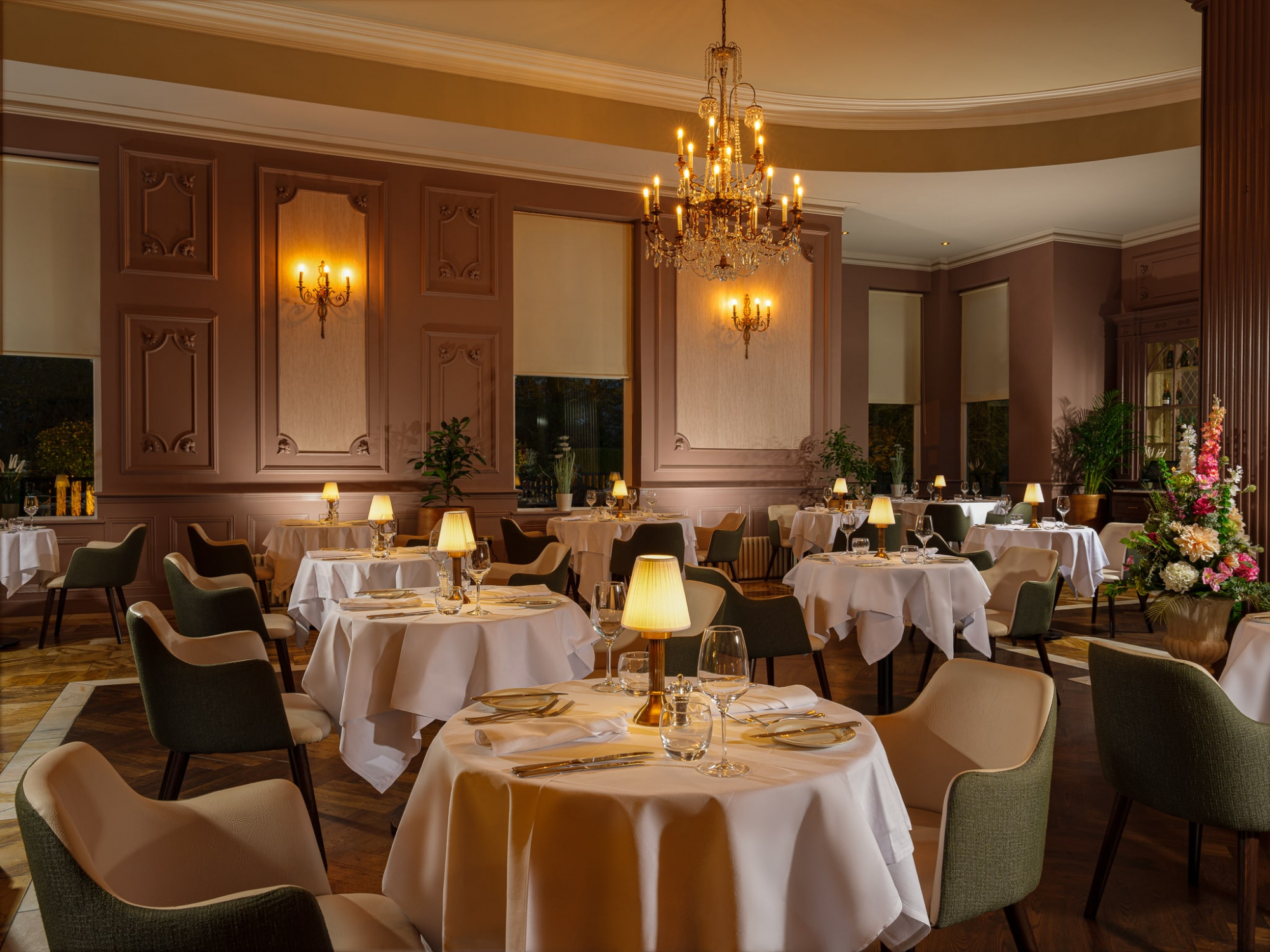 Also, all of our dining options are available through room service so why not get into some comfy clothes, put on a movie on Netflix and enjoy your dinner with a beautiful bottle of wine from the comfort of your bed.
Day 3
Morning
With check out not until 12, you still have time to enjoy your morning, grab a healthy breakfast and take a blissful morning. Grab a coffee from the Larkspur Lounge and enjoy an effortless check out before hitting the road.
On your way home, there is still time for one last stop.
Kildare Village
15 mins from Killashee
This is a fabulous day of luxury shopping in a destination nestled within landscaped grounds and presented in an authentic village environment. With 100's of brands such as Mulberry, Hugo Boss, Brooks Brothers, Armani, L.K. Bennett, Levi's, Nike, Under Armour, Joules, Hobbs, Benefit, Polo Raph Lauren, Happy Socks, Ted Baker, Prada plus much more all offering up to 60% off all year round. Kildare Village is one of the Collection of nine The Bicester Village Shopping Collection Villages by Value Retail. Founded in 1992. This unique concept of outlet shopping has created a chic and modern look on the shopping experience. Value Retail is the only company to specialise exclusively in the development and operation of luxury outlet shopping destinations. To top it off, Killashee guests can enjoy an exclusive 10% discount across the village.
Discover more: click here
We really hope you enjoyed your time with us and we cannot wait to welcome you back!