The date 1861 above the door of the Original House at Killashee Hotel signals a long history for the estate outside Naas in County Kildare. Since taking over on April 1st this year, FBD Hotels & Resorts has stylishly refurbished this landmark hotel. As the first phase of this initial €3 million investment is now complete, the four star Killashee Hotel unveils "The New Chapter" to include three new brands: Oak & Anvil, The Pippin Tree and The Larskpur Lounge.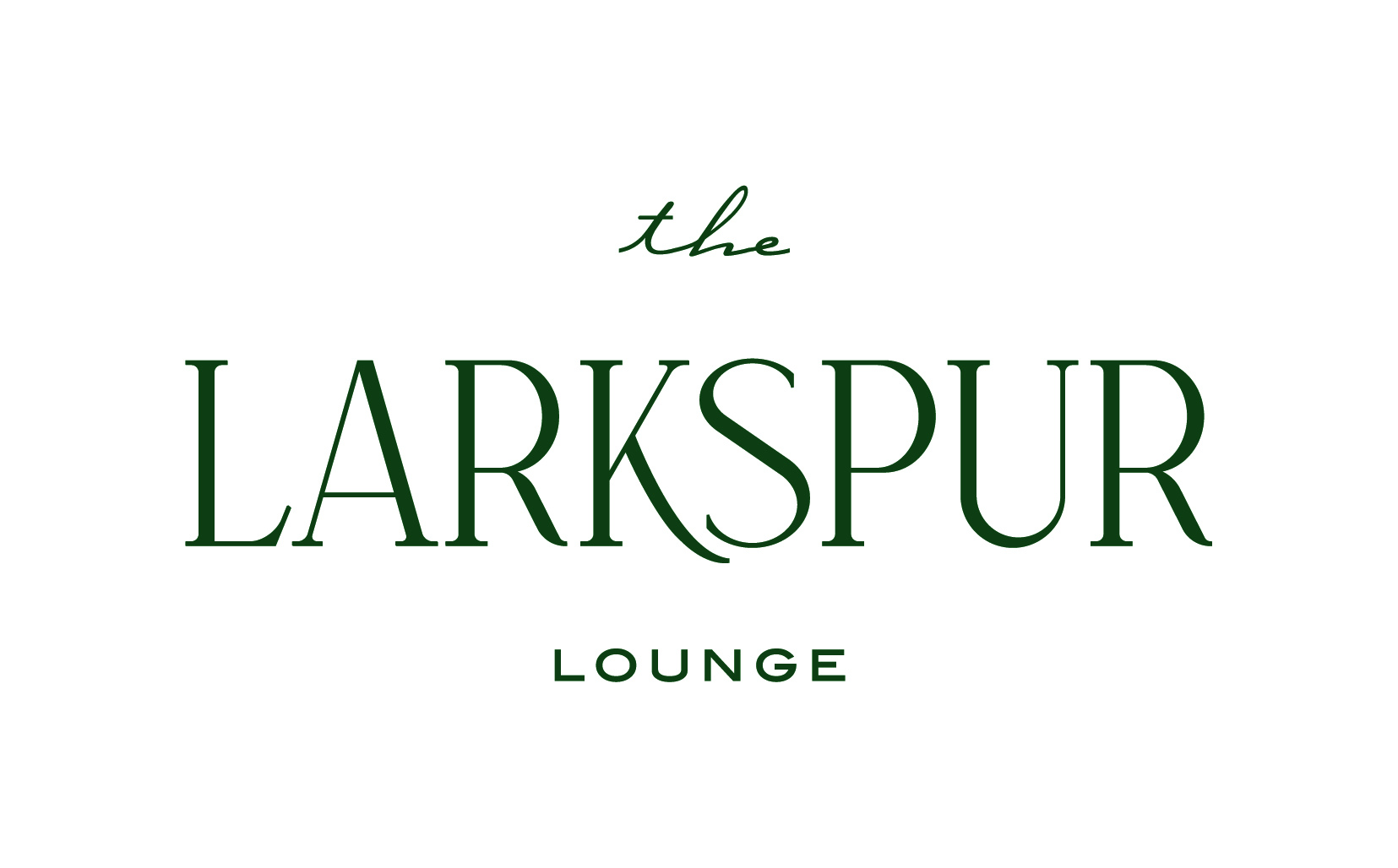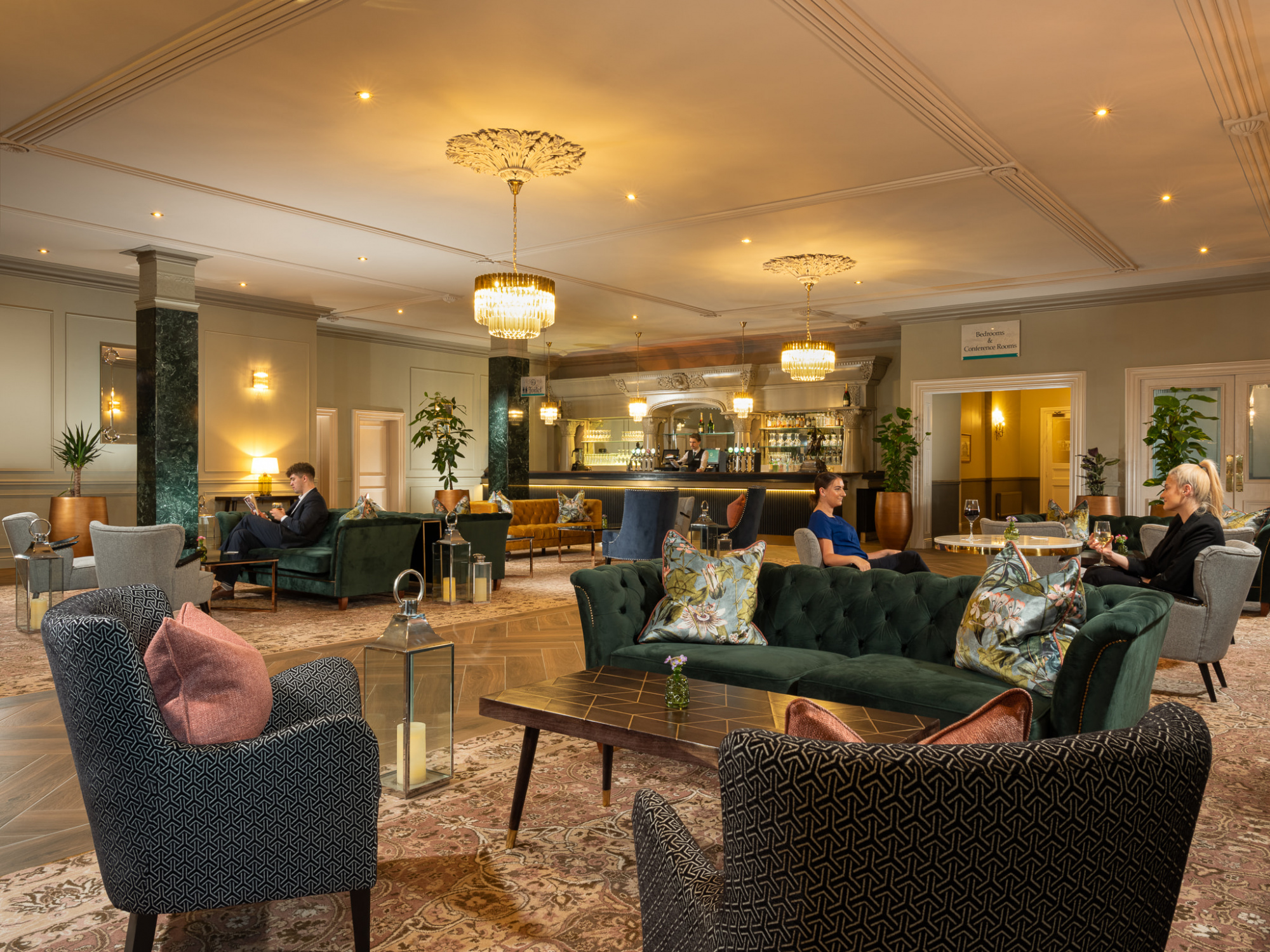 Since the late 19th century Killashee has been synonymous with splendid ornamental gardens. Colonel St Leger Moore's dearest wife Alice loved spending time in her botanical haven, admiring the blooms each new season would bring. Her favourite of all was the larkspur, standing tall and proud, unashamedly proclaiming its beauty for all to see.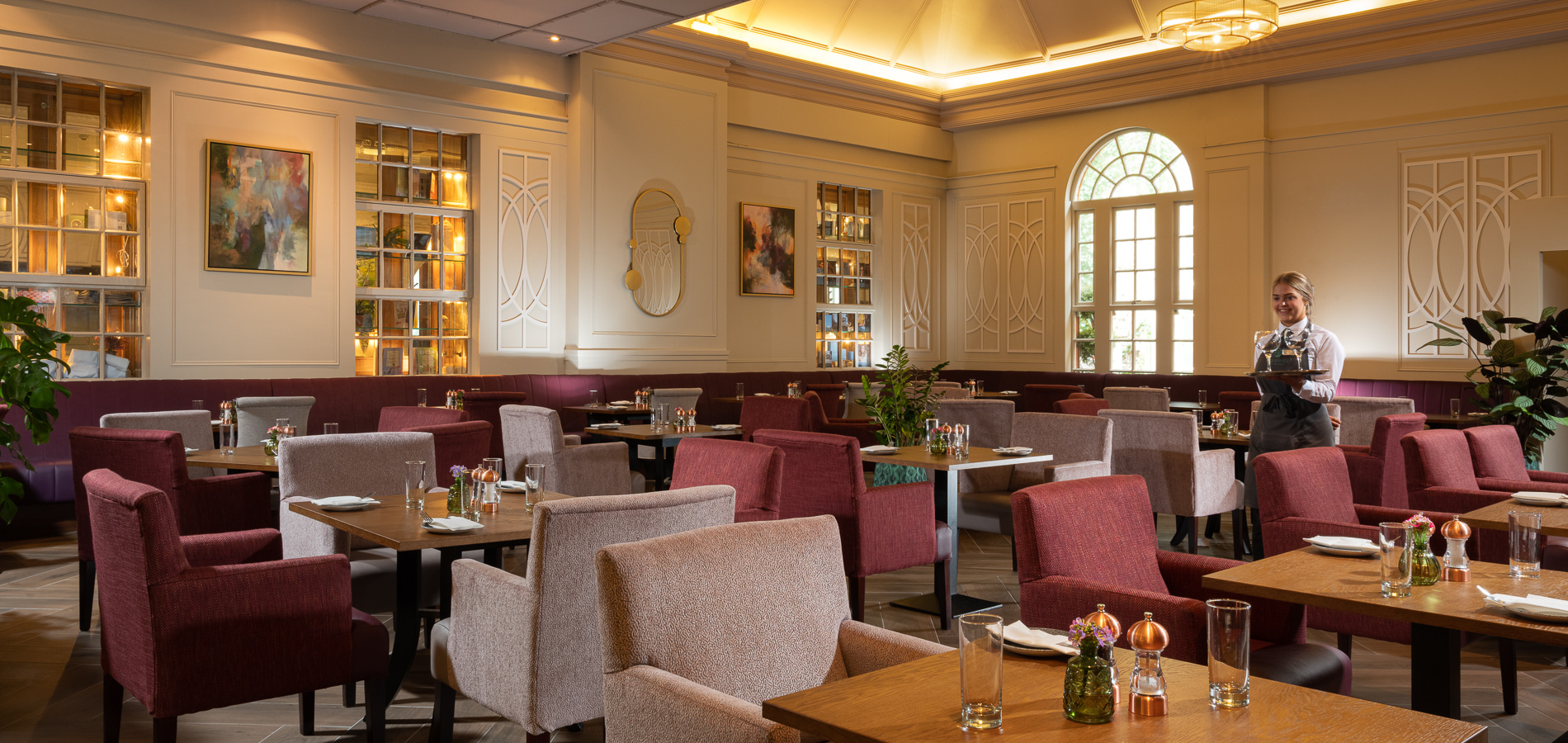 In the days of Colonel St. Ledger Moore, the grounds of Killashee were constantly brimming with activity. A staff of labourers and craftspeople was an absolute necessity to manage such a large, busy estate. Perhaps the most important was the resident blacksmith. His days were spent forging shoes and livery for the Colonel's fine stable of horses. Such was his role that when Killashee was sold in 1927, a sizable house and a monthly pension of money and coal were left to him as a mark of appreciation. Oak & Anvil is a living celebration of graft and craft.
See the Oak & Anvil Menu: Click Here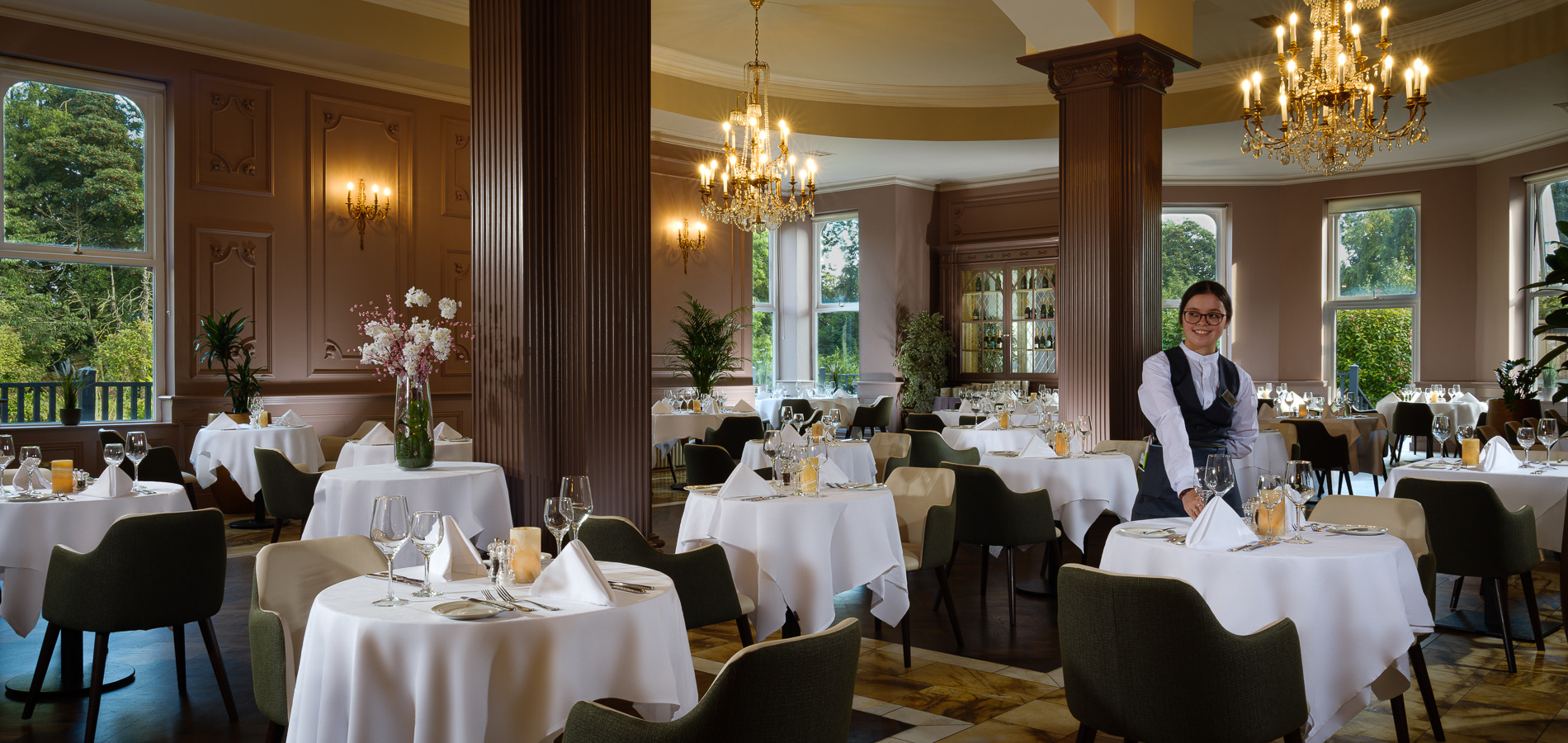 For centuries our orchard's pippin trees have sustained and delighted the residents of Killashee. A crop so abundant and delicious that every year you'd be certain to lose a share to the mischievous wildlife that inhabited the estate. We named our restaurant the Pippin Tree to remind us that sometimes the very best ingredients are found in our own back garden.
See The Pippin Tree Menu: Click Here
Killashee Hotel is set amidst 55 acres estate of woodlands and gardens, and is a leading destination for the leisure, wedding and corporate clients. Inspiration for the new look is drawn from the heritage and natural beauty of the estate. The Lobby and ground floor areas have been enhanced and upstairs has been transformed into a luxurious and relaxing Larkspur Lounge, where Afternoon Tea, Light bites, coffee & beverages are now served.
Home to two beautiful restaurants, The Pippin Tree which overlooking the stunning gardens has been restyled with contemporary tub chairs and soft delicate hues of rose. The always popular casual dining restaurant now the Oak & Anvil, features a dining area with banquette seating and a cocktail bar. Executive Head Chef Philip Gleeson has designed an elevated culinary experience for both restaurants, featuring the very best of local and seasonal produce impeccably prepared by the team for the hotel guests and regular customers from Naas and the surrounding local area to enjoy.
With great attention to detail, the 141 bedrooms have been softly refurbished and now feature Dyson hairdryers, Nespresso coffee machines, 43 inch Smart flat screen televisions with Netflix and Elemis toiletries. A further €2 million will be invested over the next two years and will focus on the Spa and Leisure Centre and the accommodation in the Original House.
Killashee is located in an enviable location in the heart of Kildare's magnificent countryside. Close to three racecourses, Punchestown, Naas Racecourse and the Curragh racecourse, historic and national visitor attractions including Russborough House, the Japanese Gardens and Irish National Stud, all only 15 minutes from Killashee Hotel. Newbridge Silver and Kildare Village are also close by and always popular destinations.
In April 2022 Killashee Hotel became the sixth hotel in FBD Hotels & Resorts' portfolio of luxury four-star and four-star superior hotels and resorts, joining The Heritage Hotel in Laois, Castleknock Hotel in Dublin, Faithlegg in Waterford, La Cala and Sunset Beach Club on the Costa del Sol in Spain, as part of one of Ireland's leading hotel groups.
#KillasheeNewChapter