An Action-Packed Day in Kildare
Want to make the most of your time in Kildare? Well, here is one fun filled day that will have your little explorers exhausted by bedtime.
After a wholesome breakfast at the hotel, get into the car and head for Naas town, stop into Swans on the Green to grab a coffee to go as well as some sandwiches and treats to take on the road for the day. The white chocolate doughnuts are amazing, these are a must for the picnic bag! This is a grocer who adapted with the times. It is a unique shop that sells amazingly fresh produce including sandwiches, cakes, pastries, ice cream and much more.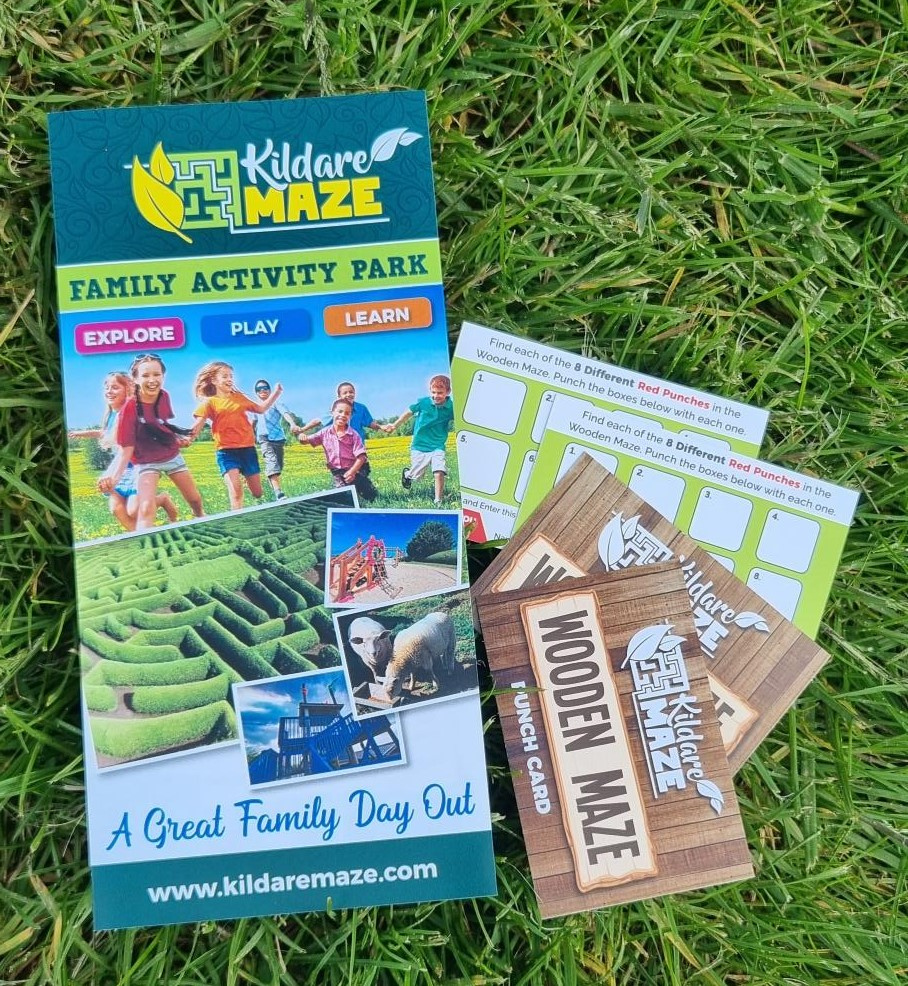 Once you are fully stocked up for your days adventure, head for Prosperous to enjoy the fantastic Kildare Maze, family attraction. This is truly a great family challenge. The Hedge maze is 1.5 acres of hedge lined with paths and over 2km of paths. You are bound to get lost…. more than once! An interesting fact, the maze design is inspired and based on St. Brigid, the patron saint of Kildare. The cross is located within four quadrants, the centre of the cross being the maze. But don't worry, this doesn't give the Kildare folks any better a chance of finding the looking tower in the centre! The wooden maze is great fun too. If you are competitive, this is the maze for you. After the fun and excitement of the maze, you can sit back and relax on a picnic bench as the children play on the zipline, adventure trail or toddlers' area. Enjoy some of your treats before popping back into the reception to get sized for your golf clubs for a round of crazy golf. Just to note the attraction is semi-buggy friendly, the access through reception, toddlers play area, wooden maze, adventure trail and picnic area are all buddy accessible, the large maze is not.
As you leave the Kildare Maze, turn left and only minutes from their doorstep is Ballynafagh Lake. It is well sign posted and a small carpark at the entrance to the lake makes it an easy stop. Note – no matter the weather, bring wellies or hiking boots. Explore the 2.4km loop offering a lovely mix of scrub and woodland with plenty of wildlife to keep the kids entertained, little frogs, lots of fungi and even some blackberry picking if you are so inclined.
From here it is a short 15-minute drive to Lullymore Heritage & Discovery Park. Discover something new when you visit Ireland's most famous peatland, the Bog of Allen. Lullymore is easily accessible with great carparking. The venue is buggy friendly (apart from the train). This attraction blends play and exploring nature for the perfect afternoon in Kildare. From the time you walk in you feel the rural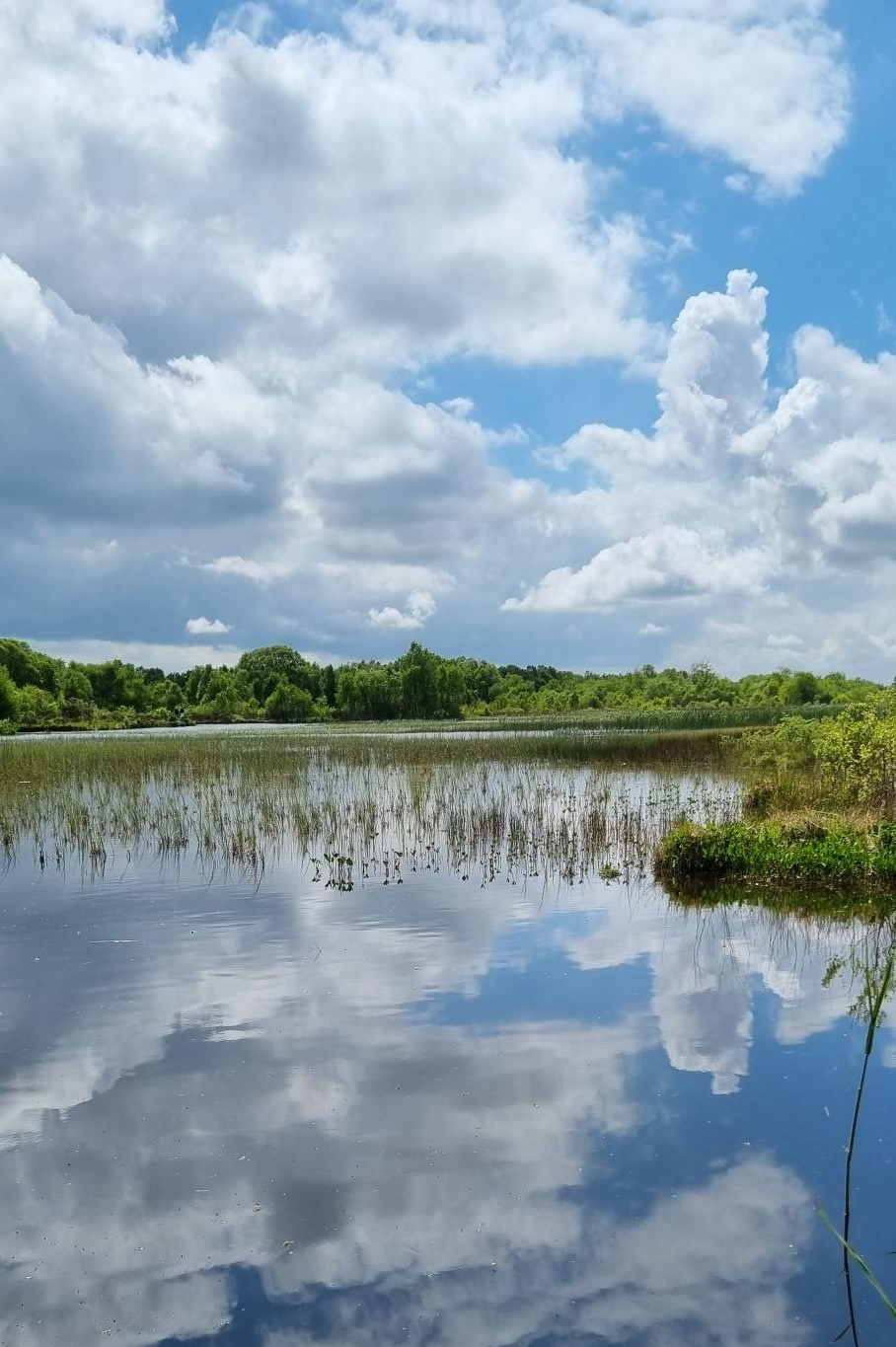 freshness that gives a safe environment for families to enjoy together. The park has 60 acres of meandering trails through peatlands, lakes and ancient woodlands. You could spend your entire afternoon here as there is indoor and outdoor play areas, train trip, treasure hunt, 18-hole mini golf, pet farm and much more. The indoor funky forest is truly magical and a real hit with the young children. The slides are big enough to give any adult a scare so it is truly thrilling for your young explorers. You must prebook your tickets online before coming along but if you need any assistance ask at the hotel reception on check in and they can assist in getting you organised with tickets. On a rainy day, Lullymore is still a great destination. There is a large sheltered picnic area as well as indoor café and shop. Pack the raincoat and embrace the Irish Summer.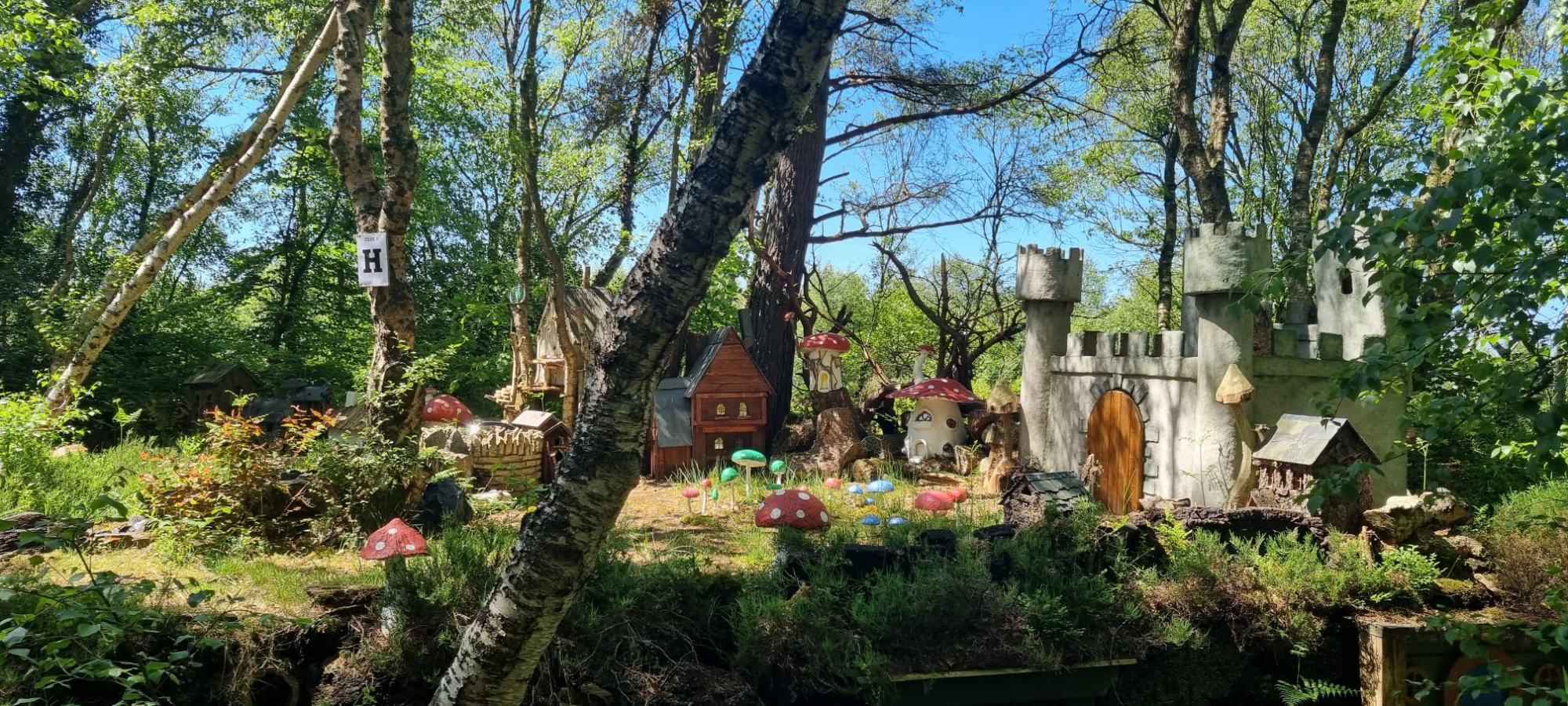 The little ones might be a little tired now so take your time as your drive on towards Pollardstown Fen. This is the largest remaining spring fed fen in Ireland possessing a large number of characteristics fenland species and communities. It is a unique system that contains rare types of vegetation. It is a quick 1.3km walk. This trail is buggy friendly and easy for the younger explorers to walk. The trial is 90% a boardwalk, allowing you to give the little ones a moment to take charge and lead the way! Swans and their cygnets can be found was you explore this walk as well as many other interesting bugs, birds, flowers and vegetation. Pollardstown Fen is of international importance, as this type of system is now rare in Ireland and Western Europe. In addition, it contains a nu ber of rare vegetation types and invertebrates, along with an uninterrupted pollen record of the changes in the composition of its vegetation going back to the last ice age.
Next stop, the Curragh, there are some options, the Curragh racecourse or exploring the plains of the Curragh, the Military Base and Military Museum, so don't choose and do it all!
The Curragh Racecourse has a new visitor experience. Take a fully guided tour behind the scenes, to locations that are strictly off-limits to the public on race days and gain an insight into what it is like to experience a race day as a jockey a groom, a racehorse trainer and a racehorse owner. This is guaranteed to inspire your children's love and your own for the excitement of the sport. Whether you are a seasoned racing fan or first-time visitor, the Curragh will share unique insights, both human and equine, that will stay with you forever.
The Curragh Plains is Ireland's largest, finest and possibly only, example of a surviving ancient lowland unenclosed grassland. The 5,000 acres stretch from Kildare town to Newbridge. It is a unique in terms of its natural and cultural heritage. It is the main raining centre of the Irish Army, Ireland's oldest golf club and many ancient barrows and raths. So, get exploring! You will see sheep (and lambs in the springtime) everywhere you turn, explore the small ponds where you will see tadpoles, frogs and much more. Go to Donnelly's hallow and see the monument, run up and down the hills (over even roll down them for some extra fun!)
The Curragh has its own military museum that you can stop in and visit, it does have limited opening hours so make sure to check out their website before including it in your plans. This museum has taken in all aspects of the Curragh from military, civilian, archaeology and much more. It is sub-divided into three parts; the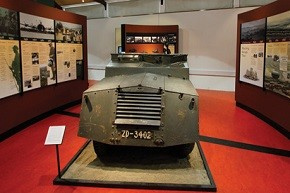 environment encompassing archaeology, flora and fauna; the British miliary presence up to 1922 and finally the Defence Forces. There are weapons on display like Brown Bess muskets and much more. Also on display is the Beaverette armoured car-used by the Defence Forces after World War II. The Sliabh na mBan, Commet Tank A34, Churchill Tank and Panhard APC M3 are all on display for the children to see.
You are sure to be exhausted after your action-packed day, so get into the car and make the short 15-minute trip back to the hotel to grab some wholesome food before getting cosy in your spacious bedroom for the perfect night sleep. Tomorrow is another day and another adventure!
(***An alternative option (or save it for your day two adventure) to going to Lullymore Heritage & Discovery Park on day one of your Kildare adventure would be to Clonfert Pet Farm which is also a 20-minute drive from the lake and after Clonfert Pet Farm, enjoy Donadea Forest Park on the drive back to the hotel for more outdoor fun)