October marks the Month of the Apple. As we celebrate the Month of the Apple, we bring you an exclusive food and beverage offering that pays homage to this versatile and beloved fruit.
The Appletini Cocktail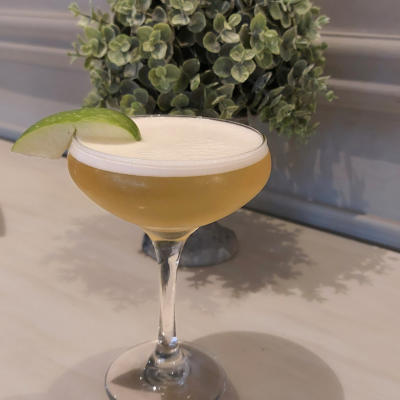 To kick off our celebration, we've crafted a special Appletini Cocktail just for you. This delightful drink combines the crisp and refreshing flavors of vodka, cloudy apple juice, and fresh lemon juice. It's the perfect way to raise a glass to the apple!
"The Life of an Apple Dessert"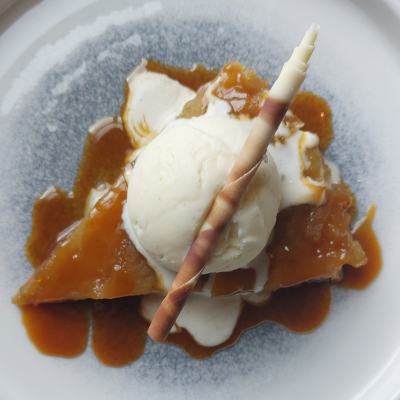 Our culinary journey through the world of apples wouldn't be complete without a delectable dessert. We proudly present "The Life of an Apple Dessert," a classic Apple Tarte Tatin. This French-style apple tart features caramelized apples baked in a buttery pastry crust. Served warm with a generous scoop of vanilla ice cream, it's a sweet and satisfying treat that showcases the incredible flavors of this remarkable fruit.
The Pippin Tree Restaurant
As well as are scrumptious dessert offerings the is another reason why we felt it important to properly mark the occasion.
For centuries our orchard's pippin trees have sustained and delighted the residents of Killashee. A crop so abundant and delicious that every year you'd be certain to lose a share to the mischievous wildlife that inhabited the estate.
We named our restaurant the Pippin Tree to remind us that sometimes the very best ingredients are found in our own back garden. Here at Killashee, we cherish the rich history and heritage of our estate. We believe in using the best and freshest ingredients to create culinary experiences that capture the essence of this remarkable fruit.
We invite you to join us in celebrating the Month of the Apple and be sure to sample our exclusive Appletini Cocktail and "The Life of an Apple Dessert" while you can!