Spoil your Mother on Mother's Day weekend and show her how much she is loved, Kildare is a haven of tranquility with so much to do and see. We have put together a list of activities and dining options you can enjoy over this special weekend, cherishing the most important woman in your life.
Dining Options
Afternoon Tea at Killashee!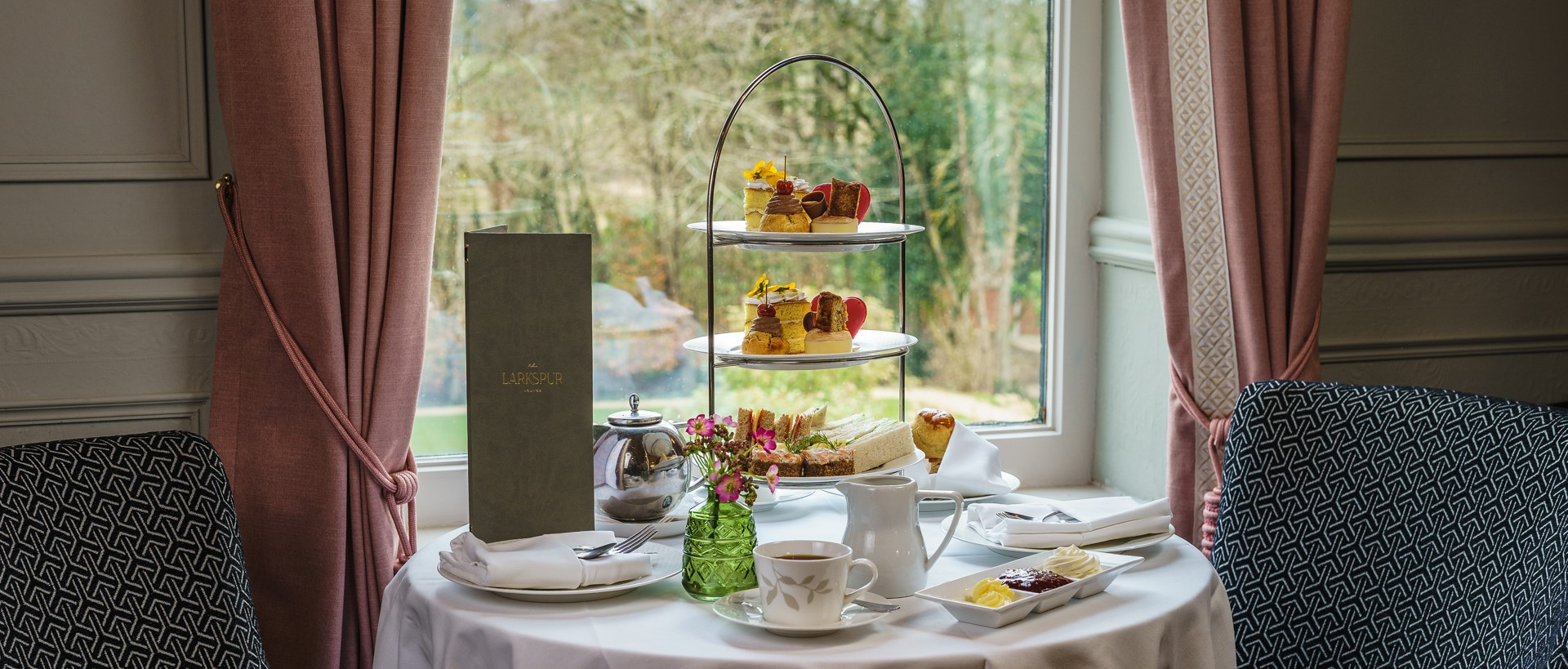 Enjoy a delectable Traditional Afternoon Tea at Killashee Hotel. Head Pastry Chef, Nicola Sutton and her team have created a delicious menu, using the finest ingredients for you to enjoy with the whole family. Chat over a delicious spread of dainty sandwiches, spoil yourself with some delicious cakes, catch up on gossip or simply relax and enjoy the gorgeous views of our gardens. Book Now by calling (045) 879 277
Dinner for all the Family at Oak & Anvil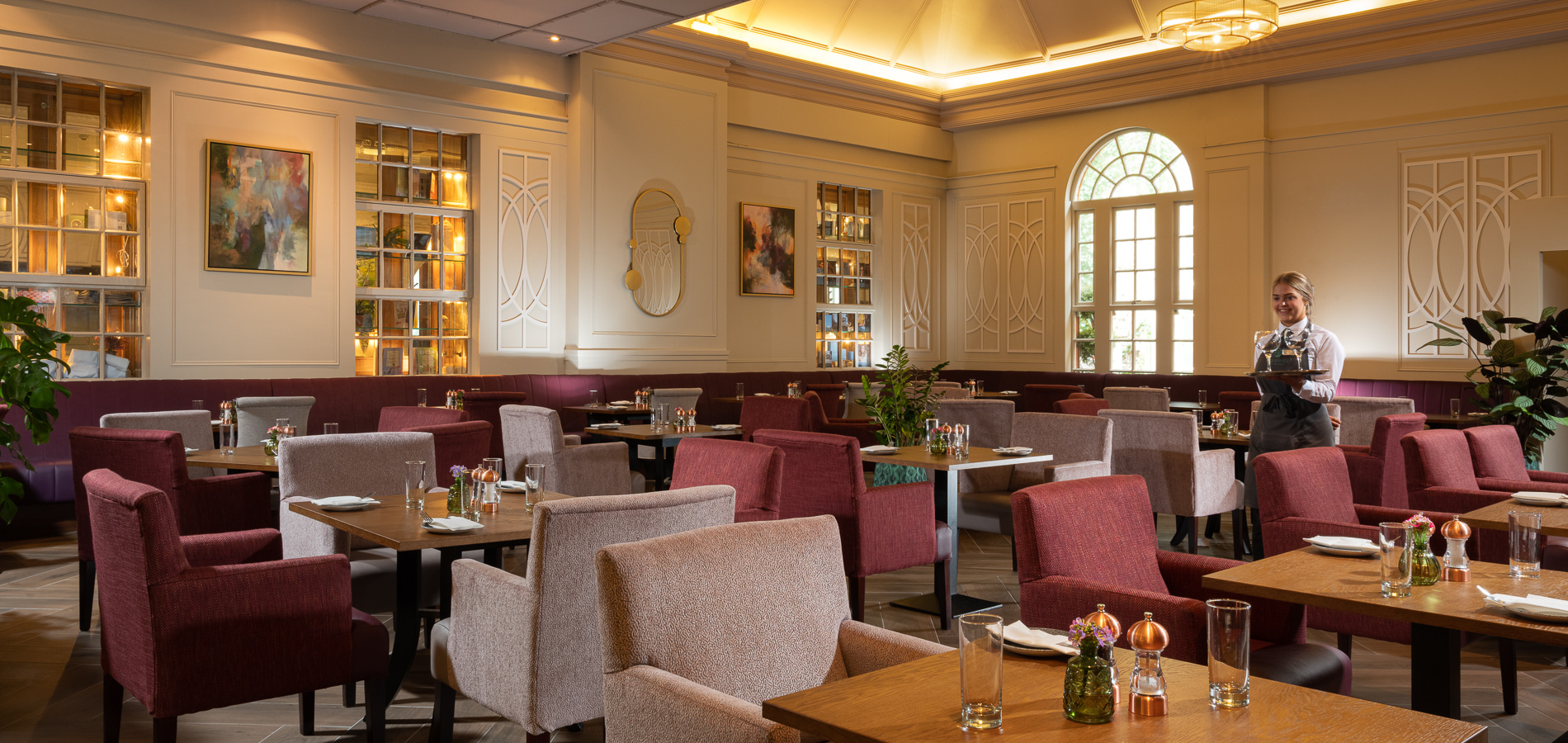 Bring the whole family together for this special occasion and celebrate yoor mum with a wholesome dinner in our relaaxed casual dining restaurant, Oak & Anvil. Oak & Anvil offers simple, yet inventive dishes, using the very best of homegrown produce, in wonderfully relaxed surroundings. Sink into one of our comfy couches and enjoy some honest, good food with friends and family or grab a quick bite before an exhilarating day at The Races. We serve lunch & dinner and light bites.
Treat your Mum to The Pippin Tree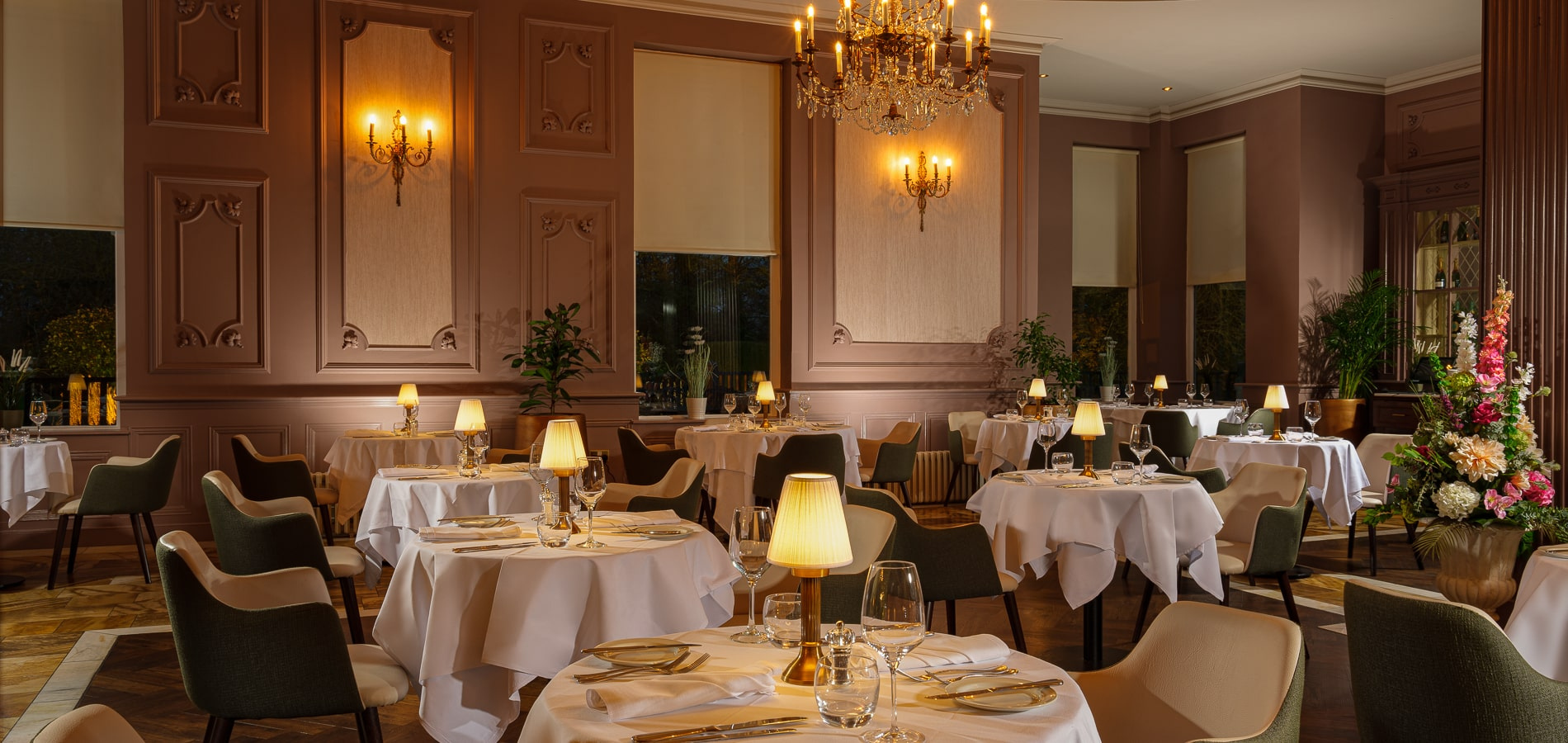 The Pippin Tree Restaurant sets just the right tone for a memorable authentic dining experience. It is a beautifully bright and spacious dining room over-looking the stunning Fountain Gardens. Our menu offers Modern Irish Cuisine and has been carefully crafted, celebrating the finest local ingredients.
Attractions
Killashee Estate & Gardens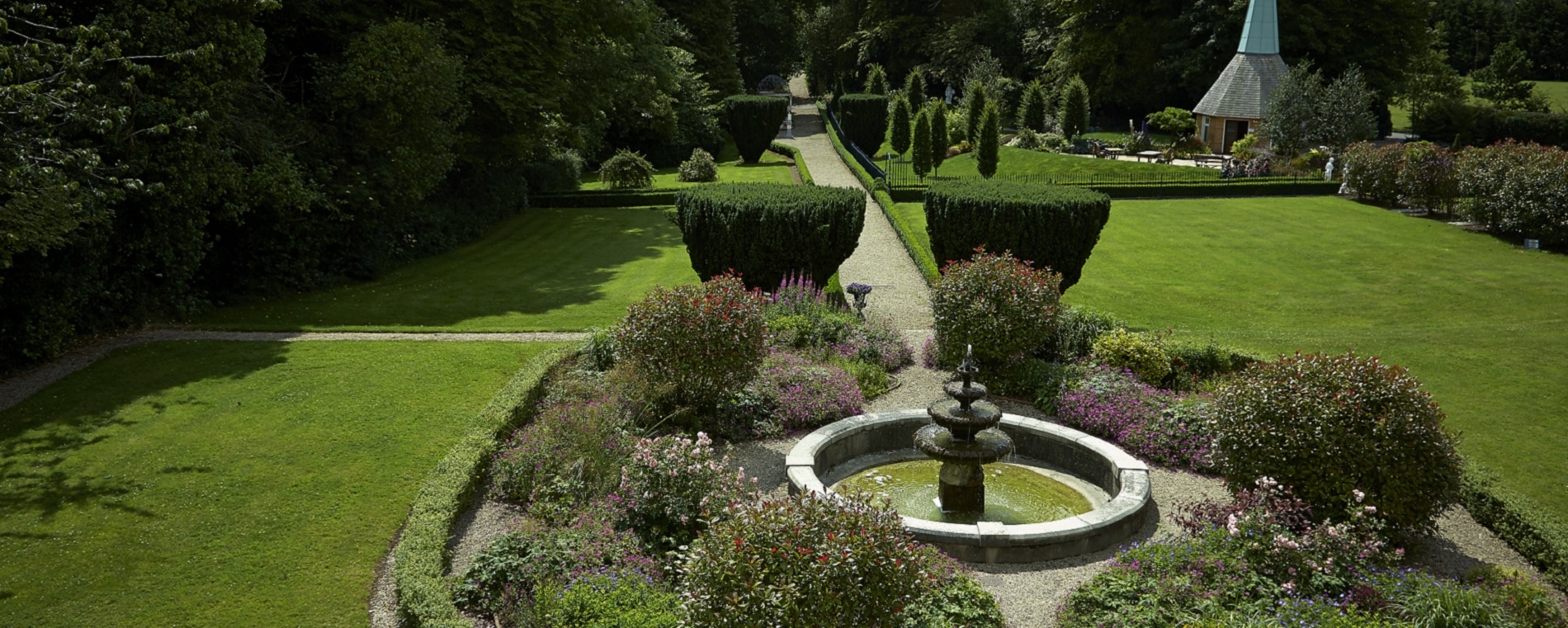 Killashee hotel is nestled in the rich Kildare countryside with acres of manicured gardens, parkland trails and woodland areas. Killashee is home to oak trees, scotch pines, laurel trees, sycamore trees and ash trees. There are trees on the property now that are 200 years old and a beech tree that has been dated to being over 230 years old. The estate is steeped in rich history. From its humble beginnings as a 18th Century Georgian house, Killashee blossomed under the hand of renowned architect Thomas Turner, into a grand Victorian residence, set in acres of the finest Kildare Stud farmland.
A Day at the Spa!
Treat your Mum and take some time out to relax, unwind and recharge in our luxurious spa and leisure area. Immerse yourself in a lazy massage at the hands of our expert team of spa therapists or surrender to the healing properties of our fabulous hydrotherapy suite.
Our treatments are tailored to your own personal skin and body profile. Try a Deep Cleanse Facial to make you truly glow on your special day or a Hot Stone Massage to unwind after a challenging business meeting. Maybe you'd prefer one of our indulgent day packages. Perfect for a fabulous Mum on this Mother's Day Weekend.
Discover our Spa Day Packages: Click here
The Irish National Stud & Gardens
The Irish National Stud is a thoroughbred horse breeding facility in Tully, County Kildare, Ireland. Home of the most magnificent horses & glorious Japanese gardens. Nowhere better symbolizes all that is great about County Kildare, the beating heart of Ireland's thoroughbred industry, than the Irish National Stud & Gardens, a unique attraction of outstanding natural beauty that is home to some of the most magnificent horses and sumptuous gardens to be found anywhere in the world and of course, do not forget to try out the new Irish Racehorse Experience.
Russborough House
Russborough House is located in the beautiful countryside near Blessington. You are able to an amazing piece of history and a popular tourist attraction a short 20-minute drive from Killashee Hotel and enjoy so much for the perfect day out and for a very reasonable price. The Russborough House & Parklands is a mansion that was designed in 1743 and sits at the foot of the Wicklow mountains overlooking the lakes and in this time, it has seen two fires, four robberies, three families and one resident ghost! It is now owned and run by the Alfred Beit foundation, a charitable organisation who aim to promote education of the fine arts In Ireland, and to preserve it as a public house and demesne.
Luxury Shopping
Kildare Village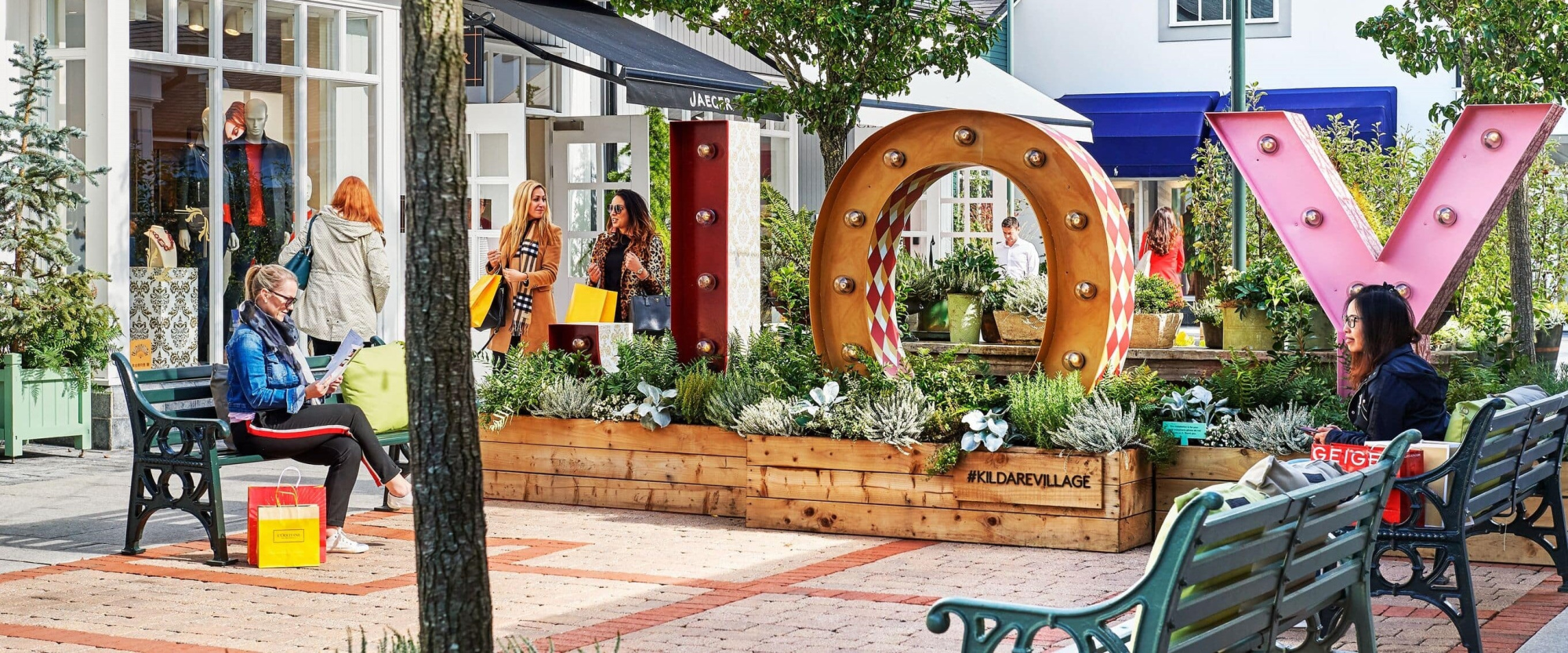 Kildare Village is the ideal shopping destination for a perfect day out and only 15 minutes from Killashee Hotel. Nestled within landscaped grounds and presented in an authentic village environment. The village is home to boutiques of luxury fashion and lifestyle brands - all offering remarkable savings on the recommended retail price. Killashee Residents enjoy even more savings with a VIP Pass, which entitles you to an exclusive 10% off the Village price in participating boutiques and restaurants.
Newbridge Silverware

Named one of Ireland's top five free visitor attractions by Failte Ireland, the Museum of Style Icons, located in Newbridge Silverware Visitor Centre, in County Kildare, is one of the most unique collections of fashion and cinema memorabilia in the world. Museum of Style Icons hosts numerous collections and artefacts relating to Stars of the Silver Screen and many modern day artists – including Audrey Hepburn, Marilyn Monroe, Princess Grace, Princess Diana, Greta Garbo, Ava Gardner, Barbra Streisand, Tippi Hedren, Ingrid Bergman, Elizabeth Taylor, Michael Jackson, the Beatles and many more. It houses the largest known collection of Audrey Hepburn garments in the world.