You are very welcome to Killashee Hotel. For your convenience we have our guest directory available online. Click here to view the hotel guest directory.
In accordance to social distancing guidelines, reservations are required for both breakfast and dinner, therefore it is recommended that you pre book your times prior to arrival.
For your comfort, we have outlined below, details of measures taken in your bedroom to ensure the highest possible standards of sanitation.
A thorough and extensive cleaning and sanitising program for your bedroom and bathroom

Additional furnishings, throws, cushions have been removed.

All linens and towels are provided by Celtic Linen which is a leading provider in Ireland for both hospitality and healthcare business. Celtic Linen will process all linen through their healthcare plant to RABC standards (EN14065) which is the highest healthcare standard currently in use in Ireland.

We have worked with Elite Maintenance by using an electrostatic disinfectant spray both internally and externally throughout Killashee, paying particular attention to all touch points.

Linen trolleys, which have carried your bedroom linen, are subject to a strict cleaning regime which is audited each year by the NSAI

Bedroom magazines, brochures and any additional literature have been removed. Please visit our website or contact reception should you require any information

Toiletries have been placed in sealed packs which are in your bathroom

Crockery and glassware have been removed and replaced with individually wrapped paper cups and plastic glasses

Tea & Coffee trays have been sanitised prior to your arrival and include individually wrapped items for your use

Remote control for your TV is in a sealed remote-control wrap

All cleaning and sanitisation products used in the cleaning of your room have been supplied by Ecolab

A Legionella audit was completed prior to the re-opening of the hotel

Staff shall not enter your bedroom during your stay unless there is an emergency or a maintenance issued which requires attention.

Staff will wear the appropriate PPE equipment should these instances arrive
For your 10% Kildare Village discount card just scan this QR code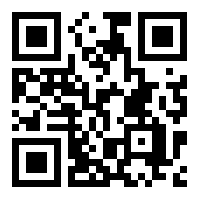 The above measures are in accordance with Failte Ireland & IASI Guidelines
Should you require any further information or clarification on the above,
please contact reception where a member of our team will be more than happy to assist.
Please dial 0 for reception