A sprig of fragrant lavender to complete the table setting, a thoughtful wedding favour for your guests - it's the small details that make a wedding day truly unique. We use our years of experience to make the planning seamless and enjoyable. And we promise no detail will be forgotten.
From the most common questions we get from brides, to a gallery of stunning images from real weddings held at Killashee, we've gathered together some of our favourite ideas, inspiration and advice that we hope will help you add that extra bit of magic to your wedding celebration.
One Fab Day
Inspiration through One Fab Day
We are delighted to announce we are one of the One Fab Day 100 Best Wedding Venues.
About: One Fab Day is Ireland's Online Wedding Magazine. It has grown into one of the most popular wedding resources in Ireland, with over 350,000 unique visitors per month & a team of seven working in Dublin city centre.
Website: OneFabDay.com
G Wedding Directory
Inspiration through the amazing G Wedding Directory
About: G Wedding Directory has worked hard to source and provide the very best companies to help Gay, Lesbian and Transgender couples plan and organize their perfect wedding throughout the UK & Ireland.
Website: www.gweddingdirectory.ie
Weddingonline
Forums, Advice, Style Inspiration & Supplier Information
About: The website contains guidance on almost every aspect of planning a wedding. Their wedding directory is a visually enhanced collective of Ireland's leading vendors & venues who advertise with us. Their friendly community of wedding couples, suppliers and provide helpful wedding planning tips, advice and support to each other, seven days a week, 365 days a year.
Website: WeddingsOnline.ie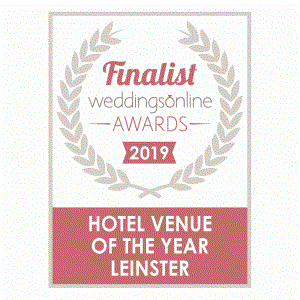 Photography Inspiration on our Website
Real Wedding Photos By
Follow Us
Follow us on Facebook @killasheehotel, on Instagram @killashee or on Twitter @killasheehotel
For further details or wedding information, please contact our dedicated Wedding Team