Killashee is alive with the history of the people who lived here, from the first ground broken in the 5th Century to its time as a flourishing boarding school. We continue t be inspired by the incredible legacies of those who made our beloved estate what it is today. That is why we are committed to supporting our staff, the environment as well as many worthy causes. Here is a look at some of our initiatives:
Employment
Training & Internal Promotion Initiative
Killashee is a firm believer in that our staff is the key to a successful business. As a large local employer Killashee believe in a culture where positivity, effective leadership, internal opportunities and employee training and development is a central part of the business strategy. Killashee also have a tuition assistance initiative in place.
Employment Award Initiative
Killashee prides itself on employee retention where staff members are rewarded for years of service. An employee awards ceremony takes place to award staff members who have completed 5 years' service, 10 years' service and 15 plus years service. Over 43 members of the Killashee team were awarded at this ceremony in November 2018 with a combined 415 years of service.
Killashee Water Bottle Initiative
Water is fundamental for our well-being. Water quality is also fundamentally important, at Killashee all employees have access to filtered water. Every staff member can obtain a complimentary reusable water bottle to ensure staff well-being and also to become more environmentally friendly by not encouraging the use of one-use plastic drink bottles.
Mental Health & Well-Being Initiative
Killashee is committed to supporting the health and well-being of all employees and providing a healthy and safe working environment. We strive to promote a healthy workplace where physical and mental health is valued and prioritised. We believe that a happy workforce begins with work-life balance. Killashee offer free leisure centre membership for all employees to encourage this work life balance.
Provision of occupational health services including the annual flu vaccinations are arranged for the staff. Free COVID tests for the staff were always available for the team.

To ensure that adequate focus is placed on this area, we have introduced a number of measures including mental health awareness & promotion of healthy eating. All staff have complimentary use of the Hotels Leisure Club & Gym. Our HR department are continuously working on developing these resources.

Killashee Workplace Well-Being Day 2019 included yoga classes, fresh air garden tours, healthy eating in the staff canteen as well as tips to improve mental health.

As part of the Mental Health & Well-Being Initiative, Killashee was delighted to make 2020 the year of our first Killashee Team Movement challenge. Killashee Team members participated by walking, running & cycling to complete the goal of reaching 10,000km within the month of November. This challenge was undertaken to raise much needed funds for Pieta House who do such great work in our community. Pieta House, Preventing Suicide and Self Harm does such important work in our community and the amazing contributions made for this challenge will make a massive difference to achieve their visions.
Pieta House Vision- A world where suicide, self-harm and stigma have been replaced by hope, self-care and acceptance.
Their Mission- We support people and communities in crisis by providing freely accessible, professional services to all.
Their Values- We treat everyone with respect and dignity, We are rooted in compassion and care, We generate and nourish hope, We empower.
Killashee are deligthed to have raised €3,063 for Pieta House.
As part of our wellbeing strategy, Killashee launched a Work Well programme in partnership with Spectrum Life in 2022. This programme allows Killashee to offer our employees the most modern and accessible Employee Assistance Programme with always on support, counselling and clinically approved e-learning available at team member's finger tips. The EAP offers 24/7 Mental Health Support in seconds by phone, WhatsApp or Live chat – the programme offers short-term intervention to team members who may be experiencing difficulties that impact their work and personal lives. The support is delivered through a team of counsellors and psychotherapists. Each team member will have a free 6 session per issue during a year as part of the programme. Our team members will also gain access to a digital platform with content on fitness, nutrition, mental health, sleep and more.
Environment Responsibility - A Greener Killashee
As part of our Green Initiative, we have reduced our single use consumables. In July 2017, the hotel implemented various initiatives to reduce the overall carbon footprint by dramatically reducing our single use plastics, this included but was not limited to; a move to recyclable coffee cups and take away containers, biodegradable straws and committing to an overall reduction in general waste.
We have introduced in 2022 new carton water for the hotel. These cartons have tethered caps which has many benefits.
Less Littering in the environment and increased recycling of caps
Strong sustainability with caps made out of plant-based plastics
Carton and caps are recyclable and mainly made out of plant-based renewable matrerials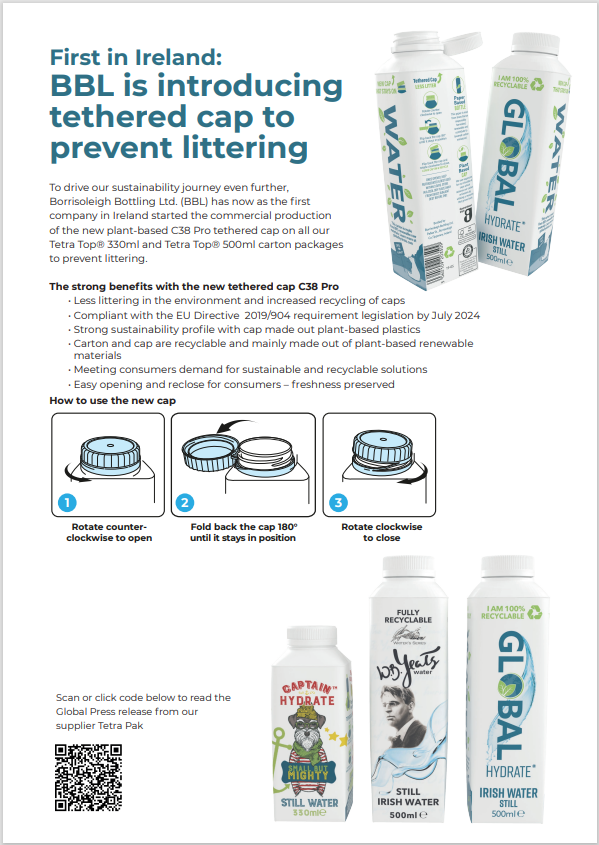 The reduction in general waste has been facilitated by an increase in volumes of waste recycled and working together with our valued team members and our suppliers KeyWaste. Our food waste is sent to an aerobic digestion facility where renewable energy is produced, and by-products are recycled.
Our focus on reduction of paper usage was developed in 2016. We changed from a paper-based procurement system to an automated electronic system in our food & beverage departments. In 2018 we rolled this system out across our other departments in the hotel and drastically reduced our paper usage by extending this system to also cover our payable invoices, facilitating electronic imports and management of accounts payable function.
We have outdoor three prong plugs access for hybrid cars and electronic cars to charge onsite.
Our kitchens, offices and staff areas all have recycling bins to encourage recycling throughout the hotel
We have bug boxes in the butterfly gardens to support biodiversity in the gardens.
Going that one step further we have invested in a brand Eco Biotechnics. This is specifically for our conference & meeting rooms we have our team use InfectionGard Aersol Spray. This product is a Virucidal non-toxtic 100% natural propellant which ensures airborne viruse can be killed on contact. It kills 99.9999% of airborne & surface germs in under 30 seconds contact time. It has no risk to people, pets or plants. Their products have been specifically designed to eradicate the most difficult and prevalent contaminants known to man, including the most virulent bacterium, viruses, fungicides and spores – generally recognised as the most difficult to deal with. Their exclusive range of biocides are completely safe to humans, animals, plant life and the environment and can safely be handled and disposed of without risk to users, customers or guests.
Charity, Club & Local Support
We support & sponsor local events, sports clubs, charities and schools with contributions and vouchers. We offer sponsorship of the local rugby club as well as Naas Christmas Lights scheme, Naas GAA and many more.
Naas Triathlon Club run the annual Naas TC Killashee Sprint Triathlon where the Killashee Leisure Club are the host facilities for the event. As part of our determination to support local events as well as health, fitness and well-being of our club members & members of the local area we support by offering complimentary hire of the facilities for the event.
DEBRA Ireland
We are home to Emma's Butterfly Gardens, a stunning charity garden which was officially opened in September 2012 in aid of DEBRA Ireland. This spectacular creation of a Butterfly Garden was the brainchild of Emma Fogarty, patient Ambassador with DEBRA Ireland. It was her dream to have a butterfly garden in a location where those affected by EB could go to and enjoy peace & tranquillity. For more information on the charity DEBRA Ireland, please click here.
Jack & Jill Children's Foundation
In 2013, we partnered with the Jack & Jill Children's Foundation, the Kildare Growers Association, Peter O'Brien Landscapes & Bord na Mona to create a very special garden. Our garden was represented at 'Bloom in the Park' and won a much-coveted silver medal in the large garden category. After the event, we found the perfect home for this garden back at Killashee. We'd love for you to take some time out and enjoy it while you are at the hotel. For more information on the charity, please click here.
Daffodil Day
This Irish Cancer Society is a charity that is very close to our hearts, every year on daffodil day, we organise a collection within the hotel with all proceeds going to this worthy cause.