Since FBD Hotels & Resorts took over on April 1st there has been heavy investment in enhancing the physical property for guests and so far, there has been a €3 million investment which will rise to €5 million over by 2025. This has encompassed the refurbishing of the ground floor public areas and the front-facing bar, a soft refurb to all 141 bedrooms, and uplifting the restaurants. With this phase completed, we are now focus on the spa and leisure market, which will be key to embedding Killashee Hotel as a short break destination. We have created this page to give you an insight into the fabulous refurbishments that are going on at Killashee.
Bedrooms
Superior King Rooms
Before:
After: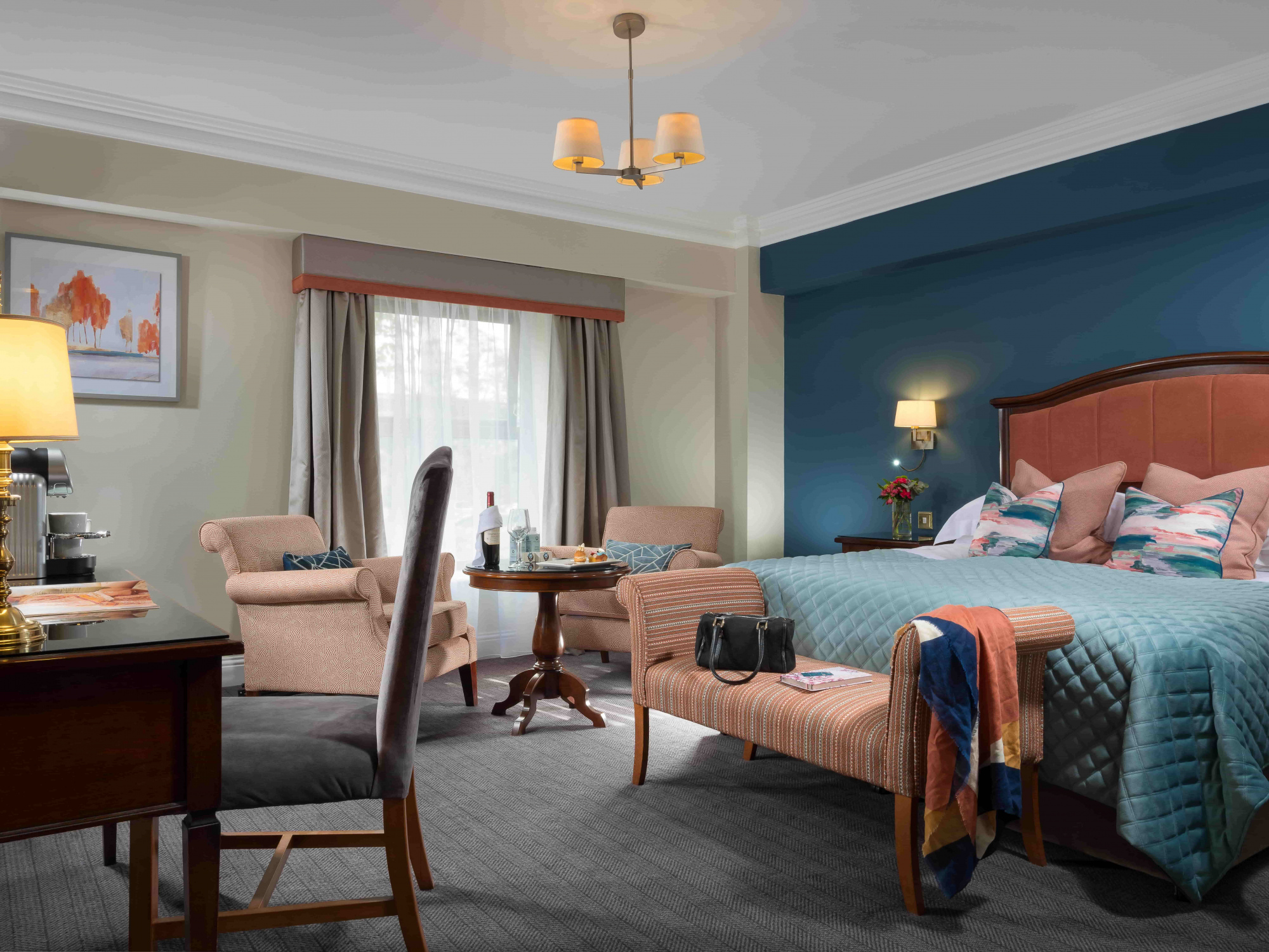 Exquisitely and thoughtfully designed, these chic rooms showcase the best in contemporary style. Our newly refurbished Superior King rooms, located in the Belling Wing of Killashee, promise a relaxing, comfortable stay. A stylish room for a night or two; come solo, with a loved one or a friend. Plan your next staycation: click here
Double Deluxe Rooms
Before:
After: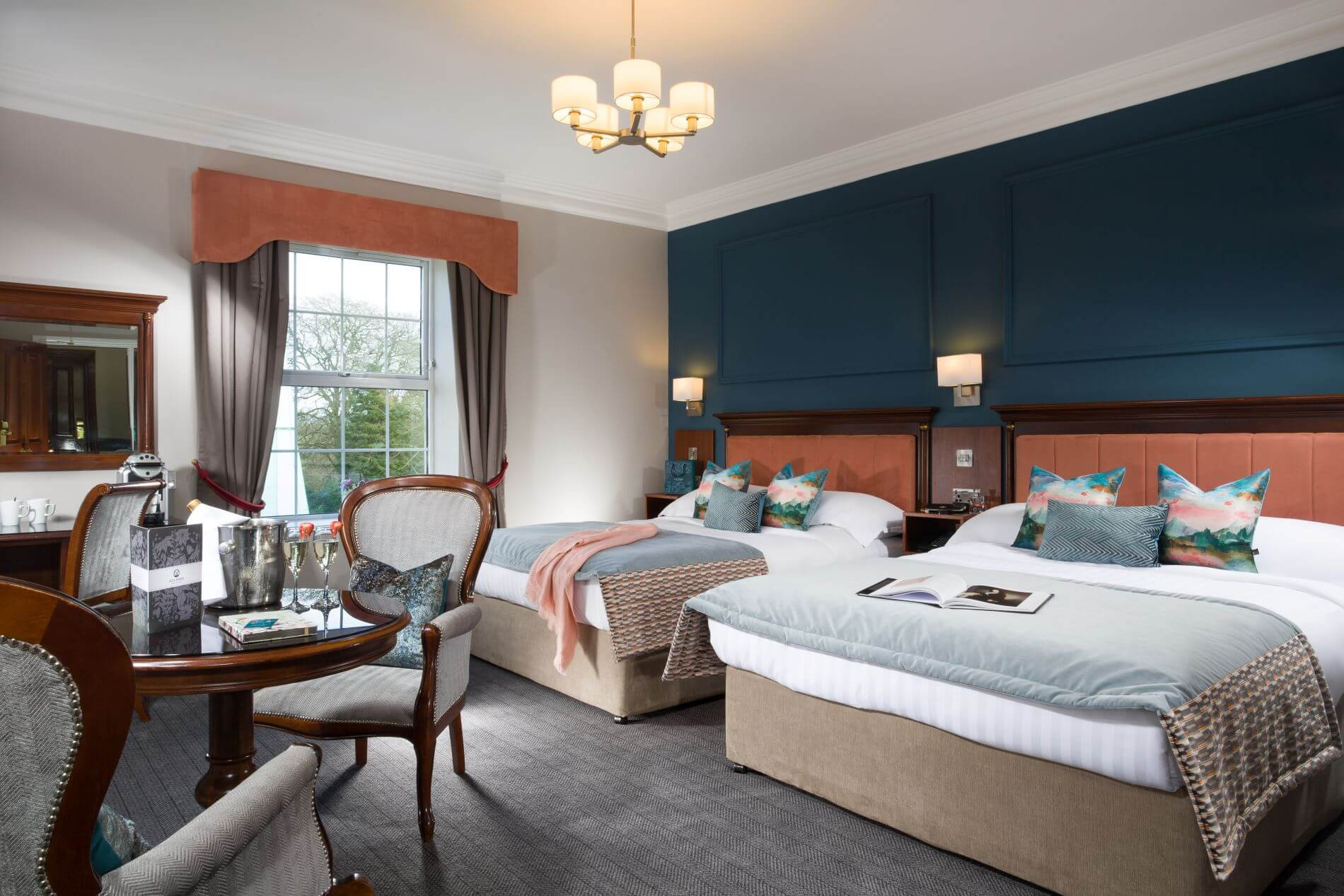 Elegance meets comfort in these large and spacious, newly refurbished rooms that are located in the Graydon Wing of Killashee. Fine fittings and premium amenities build an ideal environment for leisure stays. All have two generous sized double beds, making them perfect for a fun-packed family break, girlie weekend break or a lazy weekend with close friends. Plan your next staycation: click here
Family Rooms
Before:
After: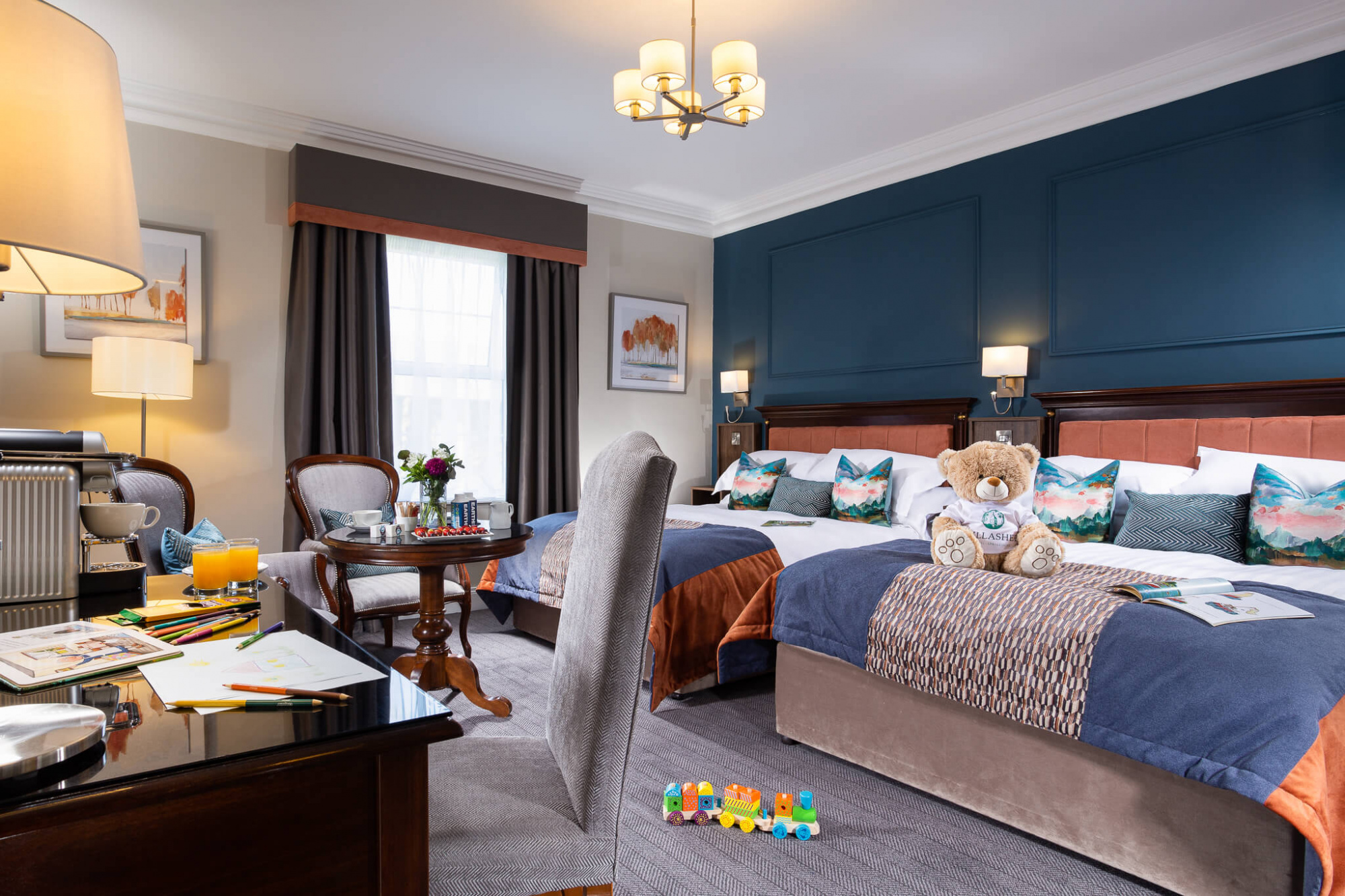 Enter into our redesigned luxury space, with contemporary décor and spacious layout – your home during your visit to Kildare's beautiful countryside. Settle in to the modern amenities and carefully appointed design. Our newly refurbished Deluxe Family Room accommodates 2 adults and 2 children under the age of twelve for no additional charge. Ideal for your family countryside escape. Discover More
Junior/Executive Suites
Before:

After: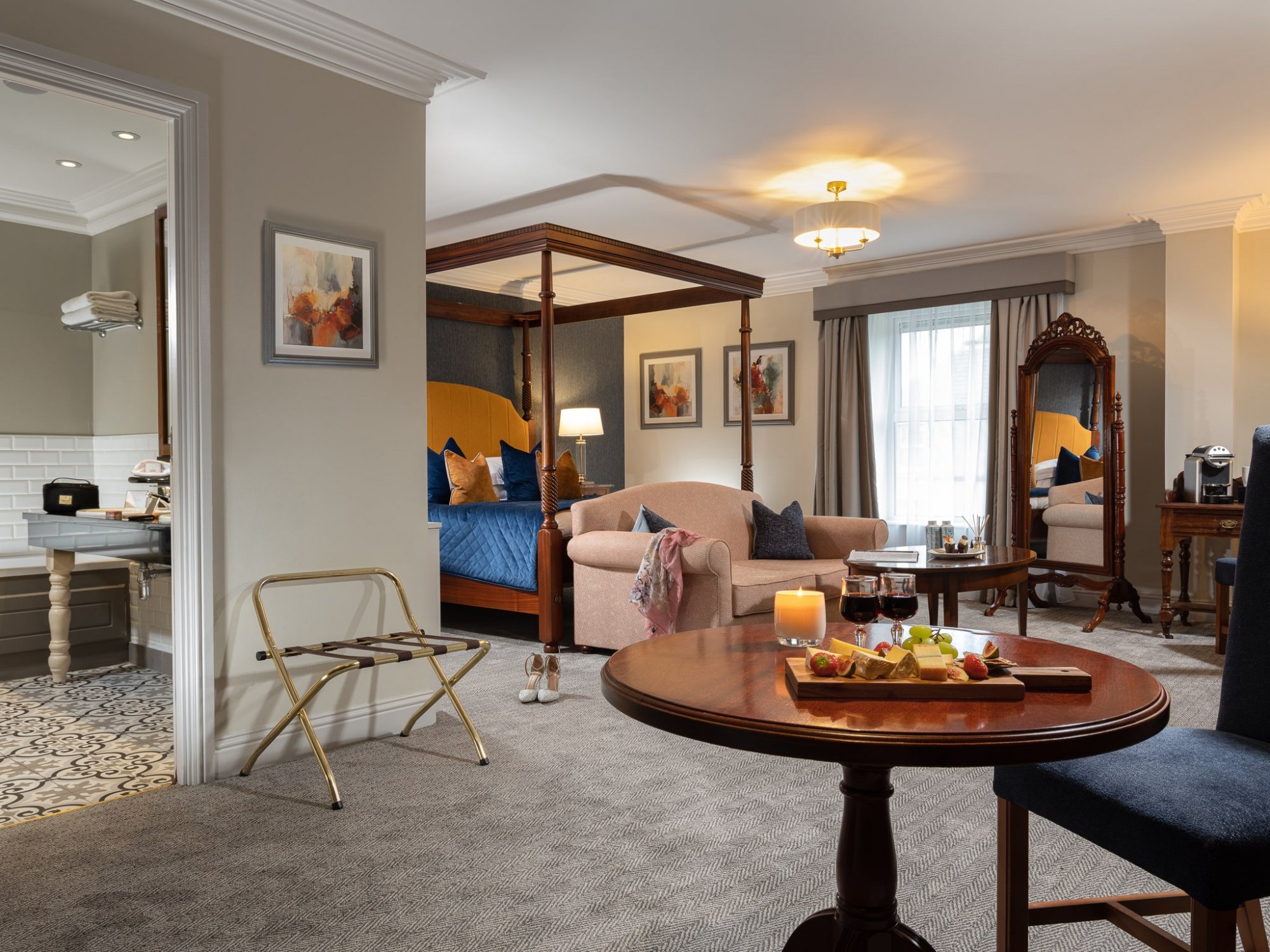 Lose yourself in our sumptuous suites, an appealing blend of originality, airy grandeur, and cosy, ancient east country intimacy. Each with a warm and inviting country house style of its own. Rich fabrics and elegant furnishings, crisp linens, soft and enveloping bathrobes and luxury amenities. The Suites combine the old world charm of our Original House Suites with a contemporary twist with generous living space, each room has been carefully designed to ensure a haven of tranquility, away from the hustle and bustle of it all. These suites are perfect for a surprise getaway with someone really special.
We are delighted with how our rooms have turned out so far, 141 bedrooms have been refurbished since April with upgraded amenities including Dyson Hair Dryers, Nespresso Machines and Smart TV's with Netlfix. We are so excited to share the rest with you.
Dining Outlets
The Bistro- now rebranded to the Oak & Anvil
Before:
After: Oak & Anvil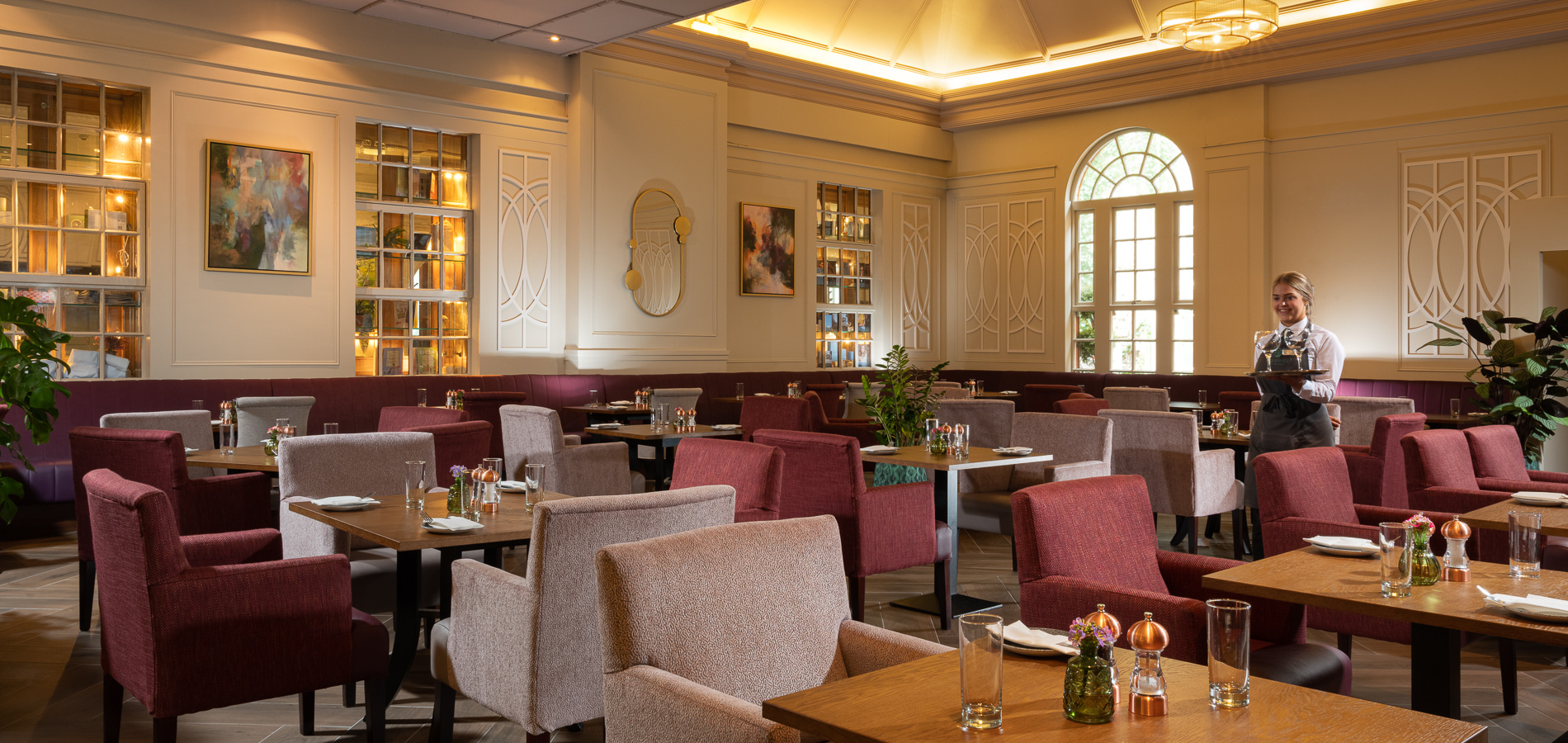 In the days of Colonel St. Ledger Moore, the grounds of Killashee were constantly brimming with activity. A staff of labourers and craftspeople was an absolute necessity to manage such a large, busy estate. Perhaps the most important was the resident blacksmith. His days were spent forging shoes and livery for the Colonel's fine stable of horses. Such was his role that when Killashee was sold in 1927, a sizable house and a monthly pension of money and coal were left to him as a mark of appreciation. Oak & Anvil is a living celebration of graft and craft.
The Terrace- now rebranded to The Pippin Tree
Before:
After: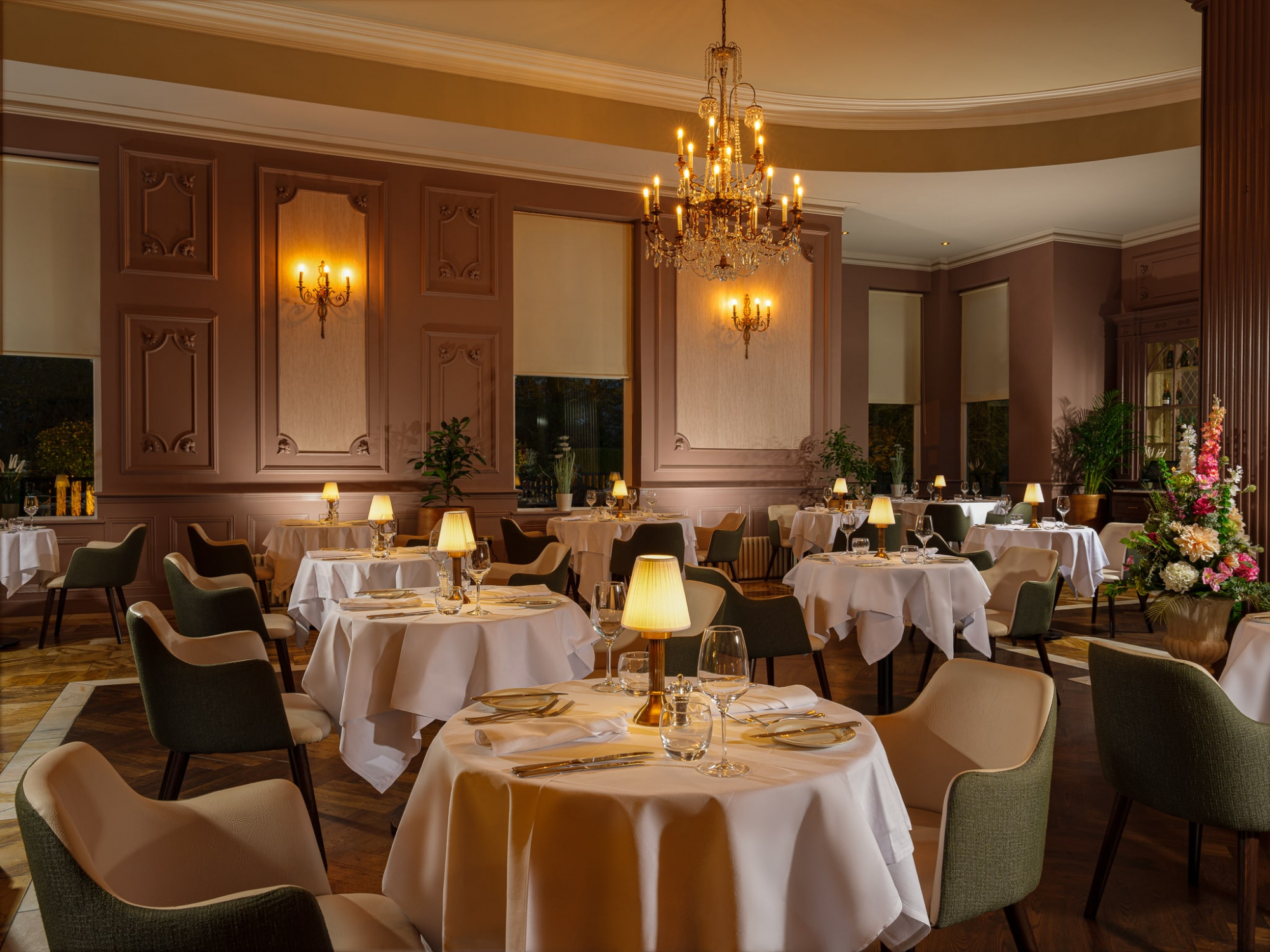 For centuries our orchard's pippin trees have sustained and delighted the residents of Killashee. A crop so abundant and delicious that every year you'd be certain to lose a share to the mischievous wildlife that inhabited the estate. We named our restaurant the Pippin Tree to remind us that sometimes the very best ingredients are found in our own back garden.
The Gallery - now rebranded to The Larkspur Lounge
Before: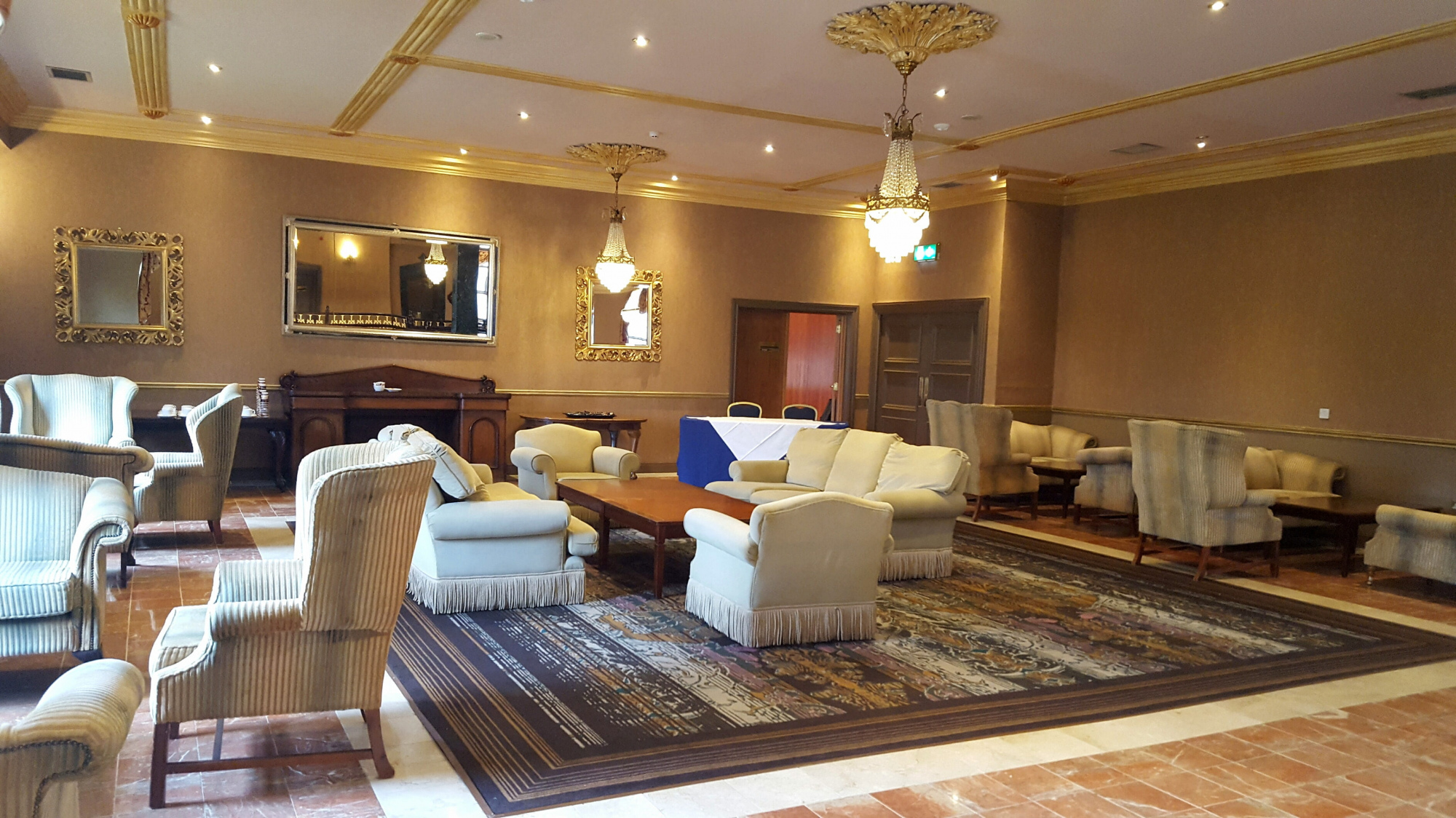 After: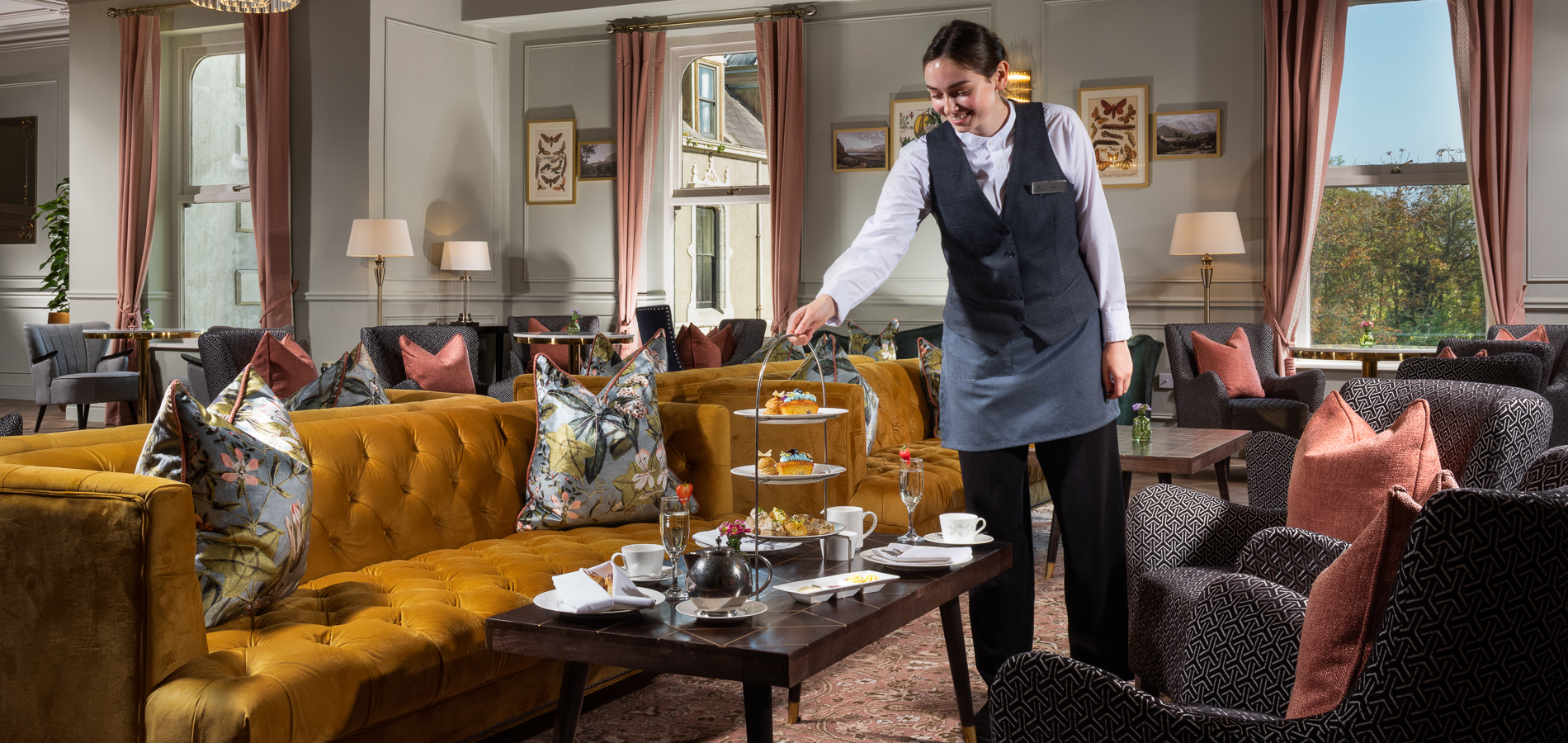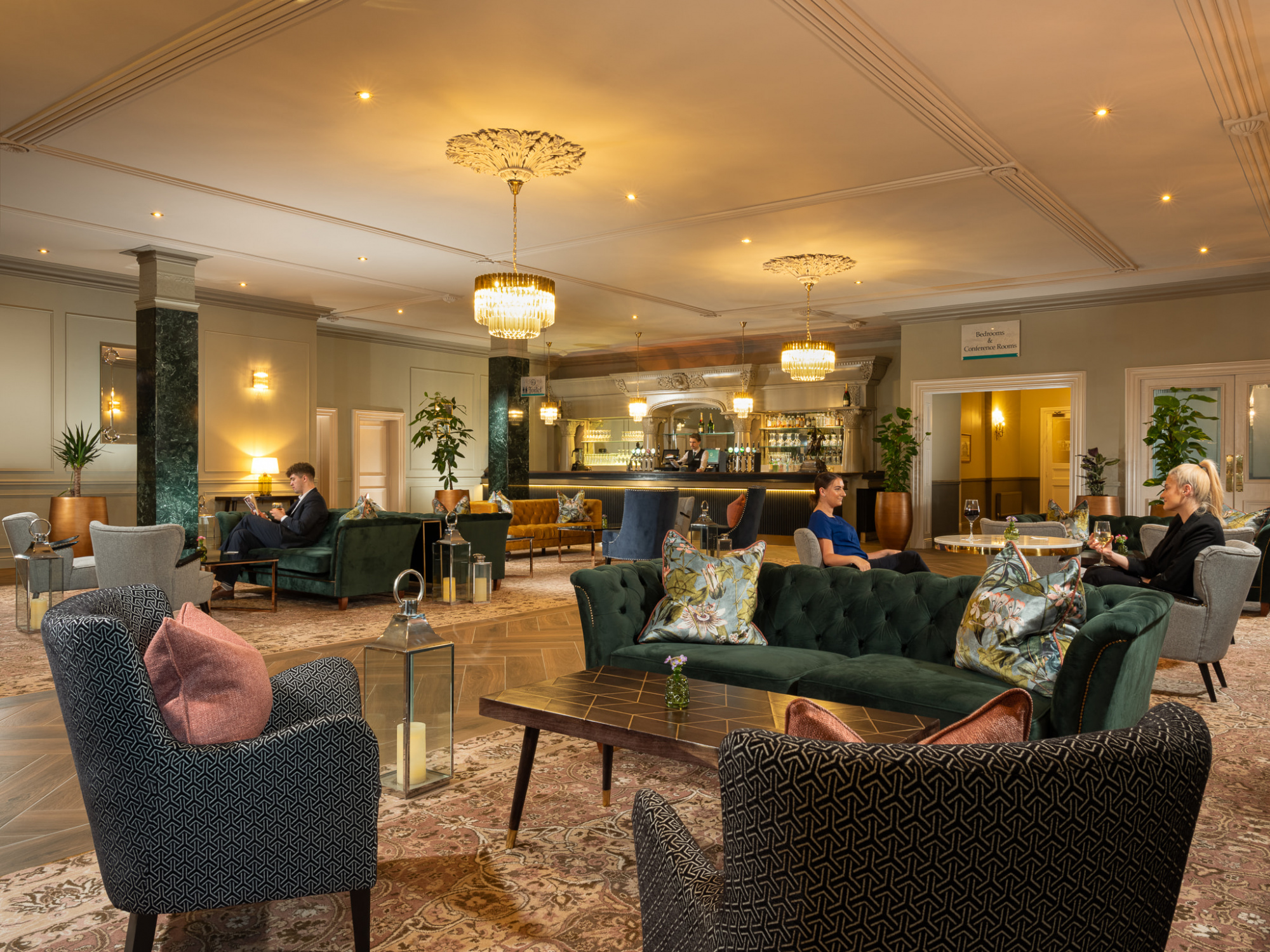 Since the late 19th century Killashee has been synonymous with splendid ornamental gardens. Colonel St Leger Moore's dearest wife Alice loved spending time in her botanical haven, admiring the blooms each new season would bring. Her favourite of all was the larkspur, standing tall and proud, unashamedly proclaiming its beauty for all to see. The Larkspur Lounge is the perfect spot to sit back and savour life's sweet moments.
Coming Soon........
Currently under refurbishments is our Spa which have been given beautiful designs that we are sure you will love. Keep an eye on our social media for updates as they come in.
Instagram: click here
Facebook: click here
Twitter: click here
LinkedIn: click here